Our focus is finding and reuniting you with your lost property, on land and underwater - we can find it!
Register
Get started by verifying your email address and setting up your password.
Choose Location
Pick a location from our list of available locations.
Subscribe
Select subscription plan based on your preference and subscribe.
Success Stories
Lena lost her 21st B,day present 🎁 Gold Ring 💍
Lost Ring Found in Charlestown, RI 6/26/2023
Newlywed husband lost his gold wedding ring in four feet of water.
"Frankfurt" The owner of the ring have found her own ring herself
Found $50,000 gold ring underwater in 60 mins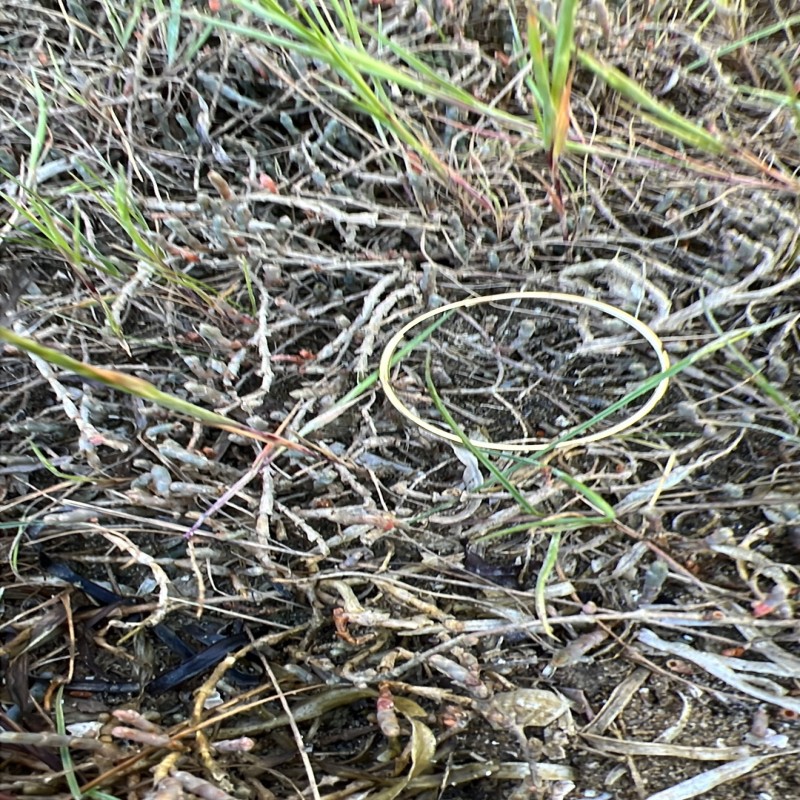 Sentimental gold earring recovery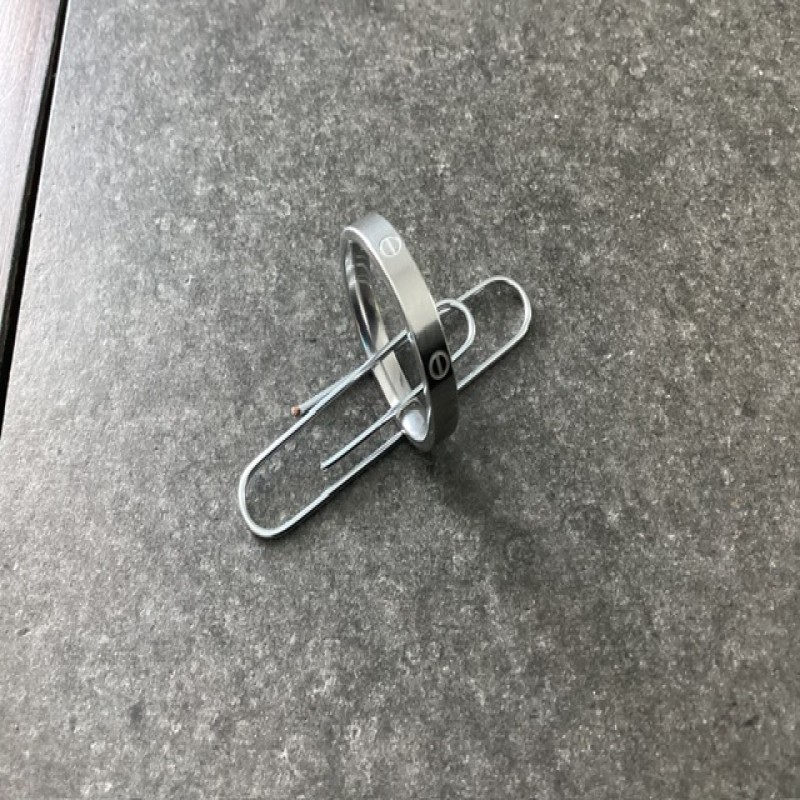 Ring found on Florida beach
Reunited $50,000 Gold, Diamond, Opal Chain to Owner
Reviews
My husband lost his gold wedding ring while snorkeling in Kapalua Bay in an area pretty far off the shore with a lot of rocks and coral. My husband searched for half an hour and wasn't able to find it. The nice guys at the Montage beach rental hut recommended we call Dave. My husband was skeptical it would be found, but I was hopeful after reading so many of Dave's awesome reviews! Dave came out the next morning and found it within 45 minutes of meeting us! Pretty miraculous considering it was lost so far out in the bay where everything looks the same. So relieved and thankful- honeymoon saved!
Gold wedding ring Found at Kapalua Bay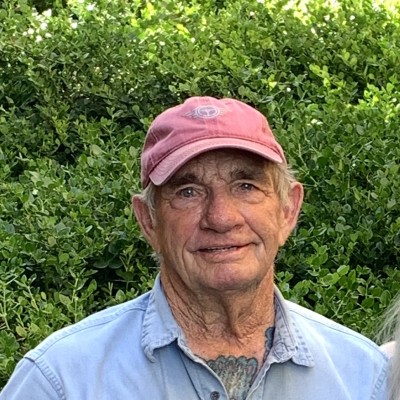 Dear Stan, We are so grateful to you for finding our father's lost wedding band in the sand at Crystal Cove State Park this afternoon. We found you online and that you were able to come to us within the hour was truly fantastic. Then, when you found the ring within five minutes, we were so relieved. Thank you again. I hope the rest of your day was as successful! RICHARD
Gold Ring Found at Crystal Cove State Beach
I am in absolute disbelief, Dave is a miracle worker!! I lost my engagement ring a couple feet into the water at low tide and looked around for an hour with goggles unable to find it. My husband called Dave the next morning and he came out right away with a water proof metal detector scanning around where I lost it. He found it within 30 minutes!!! I had already grieved it as gone forever - my great grandma's engagement ring that had been in my family for 120 years - and he found it!!! I am so so grateful to Dave! Such a nice person and so incredibly good at his job!!!
120 Year old Heirloom engagement ring Found in the ocean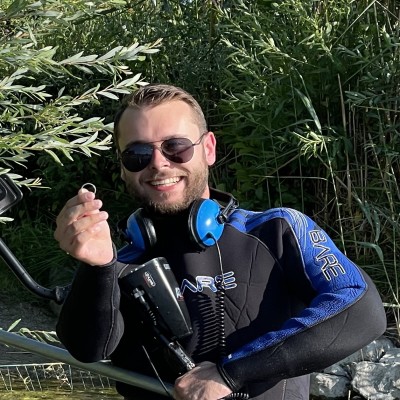 Danke an die Kooperation mit Ringjäger. Uns konnte erfolgreich geholfen werden.
Mario Mülsow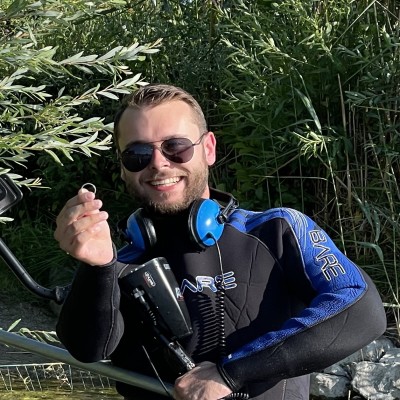 Tolles Team. Gibt alles um den Verlust rückgängig zu machen. Danke, Danke!
Rolo Bormann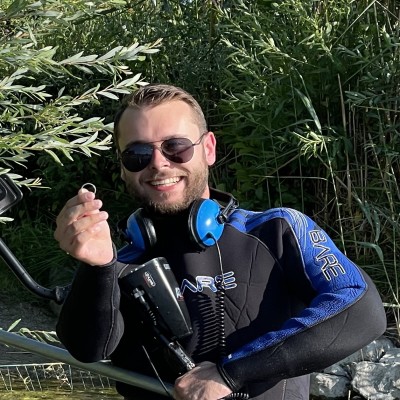 Ringfinder Jens aus Dortmund würde ich auch gerne mehr als 5 Sterne geben! Ich hatte den Anhänger einer Halskette im Sand eines Reitplatzes verloren. Nach dem Telefonat kam Jens noch am selben Abend und fand den Anhänger am nächsten Morgen! Vielen lieben Dank für die schnelle, freundliche und sehr kompetente Hilfe.
Michaela Lange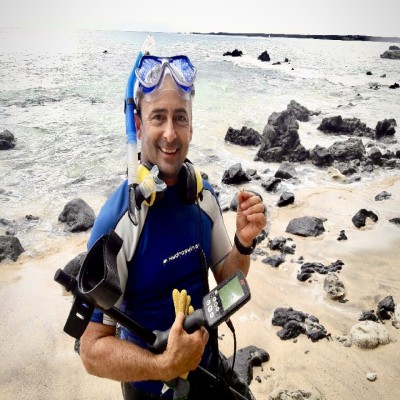 The weekend was off to a great start. My family and I were enjoying a sunny day on St. Augustine beach when suddenly I realized that my engagement ring had slipped off my finger in ankle deep water. We immediately began searching, attempting to take current and undertow into consideration. After an hour of searching we began googling someone to help. Adams name popped up and we gave him a call. He was extremely easy to communicate with and was headed our way in minutes. He showed up ready to search. HE FOUND MY RING. Both myself and my fiancé are so thankful for Adam and all he does! We cannot recommend his services enough. If you lost an item…Adam can find it! #Lostringflorida#LostJewelleryRecovery#LostJewelleryRecoveryStAugustine#metaldetectorrental#floridametaldetector#
Recovered engagement ring. St. Augustine, Fl.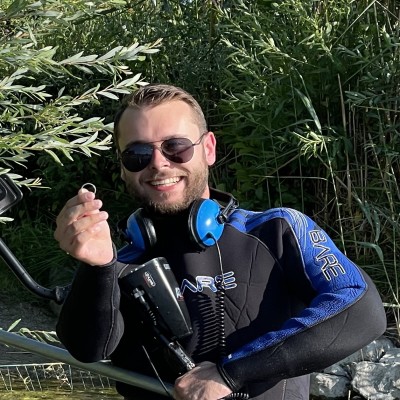 1000 Dank das ihr unseren Ring wieder gefunden habt. Ich kann es kaum glauben. Es war eine sehr freundliche Kontaktaufnahme und eine schnelle Abwicklung. Ich habt tolle Arbeit geleistet. Danke 🙏🏼
Sabrina Nehls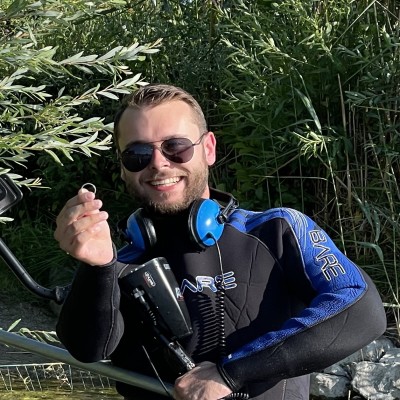 Omg, wir haben einfach den Ehering wieder 😭😭😭 Mein Mann hat heute seinen Ehering verloren im Eisbach, München. Um 01:00 nachts hat Peter sich bereit erklärt den Ring noch zu suchen, und er hat ihn wirklich gefunden ❤️ So einen tollen Mensch trifft man selten. Ich habe keine Worte, für unsere Dankbarkeit. Schön das es euch gibt. ❤️
Medina Bal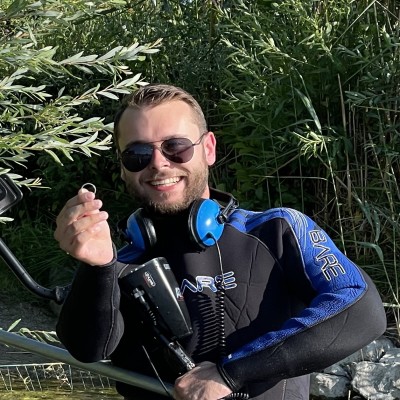 Ein dickes Dankeschön an Marcel und Lukas, die nach ihrem Arbeitstag noch schnell zu Hilfe kamen und unermüdlich meinen Garten nach meinem Verlobungsring durchsuchten. Die beiden sind sehr versiert in ihrem Fach, super freundlich und geben auch gern Auskunft über ihre Arbeit als Ringfinder. Nach nicht allzu langer Zeit war der Ring wieder da und ich überglücklich. Top Leute. Absolut zu empfehlen. DANKESCHÖN.
Anja Vieweg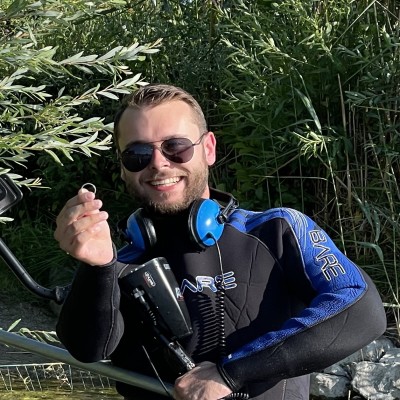 Vielen Dank für die sehr spontane und sehr schnelle Hilfe ! Ring war 1Woche im Neckar und konnte zügig gefunden werden. Sehr professionelle Geräte und viel Erfahrung machten dies möglich.
Philip Christner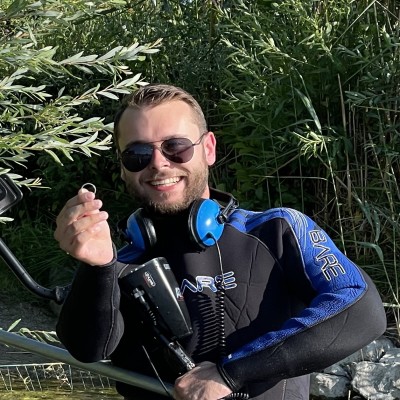 Habe Sonntag meinen Ehering verloren, dann bei der Hotline angerufen und uns wurde noch am gleichen Tag weiter geholfen und haben somit den Ring auch Sonntag wieder gefunden, wir alleine hätten dies niemals geschafft. Alle waren sehr nett und zuvorkommen. Ich bin so froh meinen Ring wieder zuhaben und sehr dankbar für die Hilfe von Ringfinder.eu. Nochmal ein riesengroßes Dankeschön ☺️
Sarahlein
I was unfortunate enough to lose an 18ct gold with 1.5cts of diamonds on our 14 acre property while working!!!! Mind you the area I lost it was probably about 2 acres, long grass and a lot of tree branches! My husband had given it to me for our 20th wedding anniversary 6 mths prior! I was beside myself. Somebody suggested I hire a metal detector or 4! I put a post on our local Facebook marketplace, and Kyle replied within the hour. He basically said he was around where our property was, and was more than happy to come by and take a look! Kyle and his gorgeous wife arrived with 2 metal detectors and a wealth of experience and knowledge. They literally covered every square cm of the area I'd been working in. 3 hours later, I'd given up hope. Kyle said he'd go for one last look, and off he went. Much to my absolute astonishment and absolutely delight, he was successful! He never gave up, and was genuinely almost as happy as I was! I literally almost passed out with shock…..I thought it was gone forever!!! Kyle and Milli were so enthusiastic and caring! I cannot recommend Kyles incredible service if you ever find yourself in a situation with a piece of lost jewellery or something of sentimental value! 10/10 for service with a smile and a passion for helping!!! Thank you so so much Kyle and Milli!!!
Found, 18c bangle with 1.5c of diamonds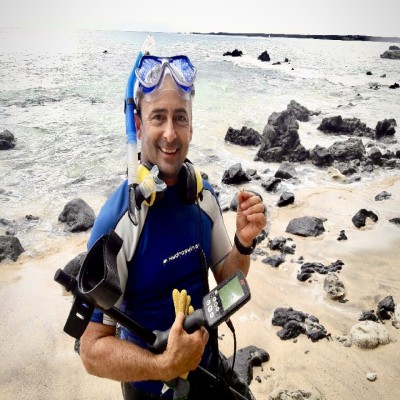 TESTIMONIAL: What started off as a fun 4th of July at Little Talbot Island Beach, quickly turned into panic when I realized my wedding ring and band came off of my finger in the water. Immediately we began to search the beach with no luck. I felt hopeless and I thought my last resort was informing the park rangers of the lost item and pray someone would stumble across it and return it. I left the beach knowing likely I would never see it again. Shortly after returning home, my husband's aunt sent me some information on steps to follow when you have lost a ring. She also came across the ringfinder.com site and sent it to me in case it could be helpful. I checked it out and searched our local area and came across Adam Greenburg. Not only did his solid experience and testimonies from other clients stand out to me but his personal values did as well. I felt confident if I had any shot at all of seeing my ring again it would be with some one like Adam. I contacted Adam on 4th of July, a couple hours after I left the beach. Even on a holiday he was kind enough to take my call, review details related to time the ring was lost, location, and even satellite imaging to get an approximate location. He checked tides and determined the best tide and time would be the following morning to start the search. Adam arrived to Talbot before opening and began his search immediately. He kept me up to date the entire search and ended up spending over 4 hours covering over three miles searching tirelessly for my rings. He informed me that he didn't come across them but would continue his search and that I shouldn't give up hope and that tides would be working in our favor the next couple days. I thanked him for his time and efforts and had peace knowing we gave it our best shot. On Thursday morning, 7/8 - to my surprise I received a picture from Adam of my ring and he said never lost faith! I immediately got tears in my eyes, I couldn't believe it, he found not only my wedding ring but my band!!! All I can say from first contact to the ring being found, Adam was absolutely outstanding! This was not just luck that the rings were found, this was a direct result of Adam's quick response and search efforts, his knowledge of his craft, knowledge of tides/ weather conditions, and his determination. Adam truly cared and understood how sentimental these rings were to me. As said from Adam "never lost faith"!
DIAMOND WEDDING SET LOST UNDERWATER IN JACKSONVILLE, LITTLE TALBOT ISLAND, FL. …RETURNED TO GRATEFUL OWNER.
Can't write enough positive things about Dave. We thought we completely lost my promise ring in the water that meant the world to me. Called Dave and he came as soon as he could and assured us it wouldn't be too hard to find. He was able to find it within 45 minutes and I can't thank him enough! I thought it was absolutely lost forever, but thanks to him the ring was found. Extremely thankful for him and would recommend him 100%! :)
Promissory ring Found and Returned at Makena Beach