Our focus is finding and reuniting you with your lost property, on land and underwater - we can find it!
Register
Get started by verifying your email address and setting up your password.
Choose Location
Pick a location from our list of available locations.
Subscribe
Select subscription plan based on your preference and subscribe.
Success Stories
Newly Wed's Lost Wedding Ring Recovered, Palm Beach
Found ring, looking for its owner.
Diamond stud found on football pitch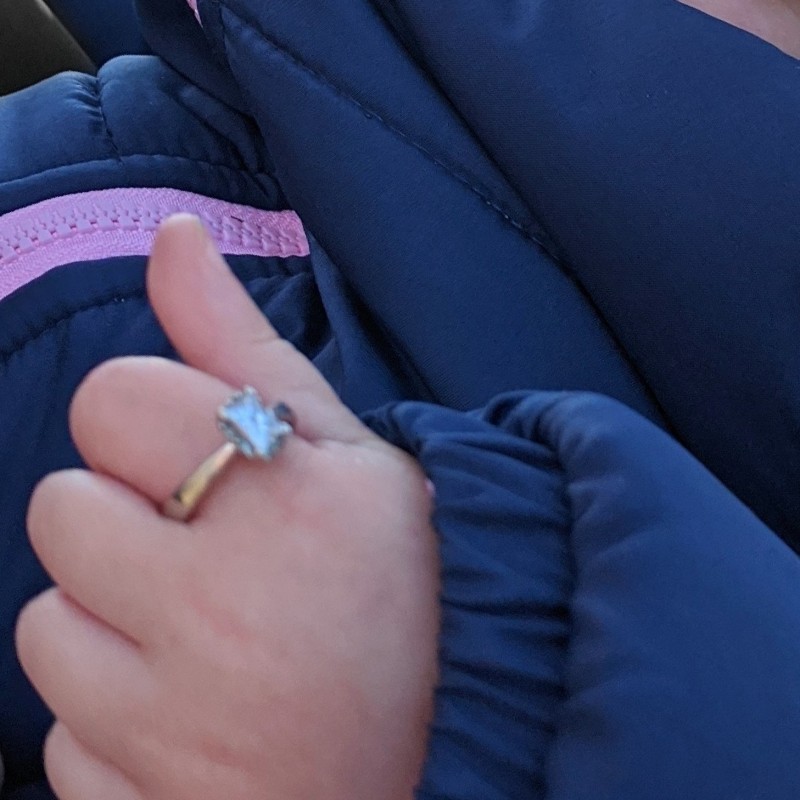 Jake loses Gold Ring while chopping down 100ft tall tree
Found Nick's Lost Wedding Ring
(LOST & FOUND) PENRITH CABLES WAKE PARK, HELP FIND OWNER
(LOST & FOUND) HELP US FIND OWNERS OF THIS LOST PROPERTY
Found lost engagement ring in 30 minutes at Maroubra Beach
Large diamond ring rescue
Reviews
I was tagged on a social media thread about a lost wedding band. Sven and his partner had been working in the garden cleaning up the Fall leaves and getting ready for Spring planting when one of their matching wedding bands went missing. A beautiful Titanium/Platinum band that was exchanged by the newlyweds just months ago. Turned out to be a short hunt, but gratifying just the same. "We found the ring. Thank you to Terry Smith for coming today to help us find the ring. Took him 2 min and we found it in a bag of leaves!!!! We are so delighted to having found it."
Another Callout, Another Happy Return!
I was unfortunate enough to lose an 18ct gold with 1.5cts of diamonds on our 14 acre property while working!!!! Mind you the area I lost it was probably about 2 acres, long grass and a lot of tree branches! My husband had given it to me for our 20th wedding anniversary 6 mths prior! I was beside myself. Somebody suggested I hire a metal detector or 4! I put a post on our local Facebook marketplace, and Kyle replied within the hour. He basically said he was around where our property was, and was more than happy to come by and take a look! Kyle and his gorgeous wife arrived with 2 metal detectors and a wealth of experience and knowledge. They literally covered every square cm of the area I'd been working in. 3 hours later, I'd given up hope. Kyle said he'd go for one last look, and off he went. Much to my absolute astonishment and absolutely delight, he was successful! He never gave up, and was genuinely almost as happy as I was! I literally almost passed out with shock…..I thought it was gone forever!!! Kyle and Milli were so enthusiastic and caring! I cannot recommend Kyles incredible service if you ever find yourself in a situation with a piece of lost jewellery or something of sentimental value! 10/10 for service with a smile and a passion for helping!!! Thank you so so much Kyle and Milli!!!
Found, 18c bangle with 1.5c of diamonds
Reached out to a young man who posted on an online "lost and found" forum and offered to do a search of the beach for his wedding band. Received a really good description of where they had travelled and was able to reunite him with his ring. "Update: ring has been found thanks to Terry Smith's his incredible metal detecting skills!!"
Lost Wedding Band recovered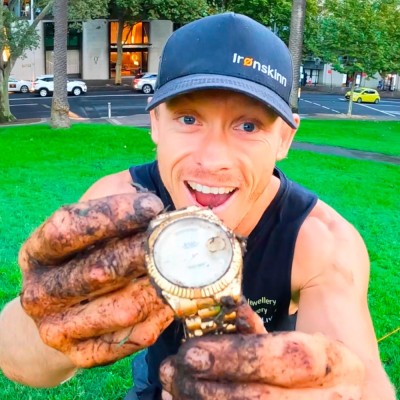 THANK YOU Michael, I can't express just how much my ring means to me and what it means to have it back. You were very understanding and patient with me and my friends kept telling me you'll find it, your like a machine so full of energy and positive the way you performed your search other people were telling me don't worry he'll find it. The life guards also speak highly of you your doing great things for people and I will let everyone I know about your service Thank you Lena
Lena
Answered a shout out on Social Media to assist with the recovery of a family heirloom. There was a beach wedding and the mom gave her daughter a 120 year old locket that belonged to her grandmother as a "something old". It was pinned to the brides dress but came loose during the celebration and was lost to the sand. I spent 3 hours hunting the areas of the ceremony and where photos were taken and was able to happily reunite the locket to a very relieved mom. "*** update the locket has been found Thank you Terry Smith for your help. It means so much to me that you were able to locate it. "
Reunited the Mother of the Bride with her heirloom locket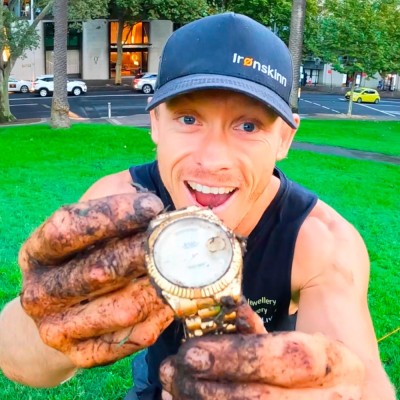 Michael Oliver you're an absolute legend, you really saved my marriage. My wife and I had our doughts when you turned up in a tuxedo wetsuit haha. Your commitment and enthusiasm to help is truly inspiring. Seeing you out there with waves crashing over your head for over 2 hours, you did not stop. Your like a machine, still can't believe you not only found the first ring we lost, you also found the second ring we lost in those heavy waves. If you lose your ring Michael's the man to find it, like Michael Oliver said to us. IF IT'S THERE I WILL FIND IT. Thank you Michael
Tracy & Ryan
Hace unas semanas recuperé tras tres intentos un anillo de pedida de oro blanco y un diamante , perdido tras uno de los últimos baños del verano en la playa , no fue fácil pues no habia visibilidad alguna y al tercer día logré encontrarlo y enviárselo a sus propietarios. Una gran satisfacción!!!💪💪💪😄
Anillo de compromiso recuperado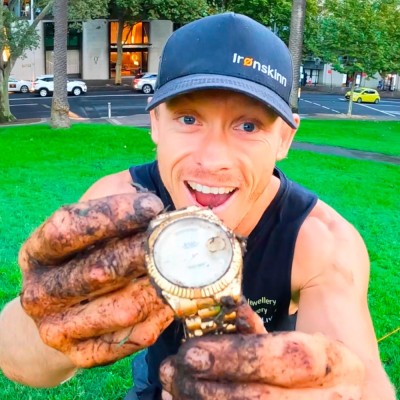 I can't thank you enough for finding my lost engagement ring, it's my 10 year anniversary this year, means the world to us what you did. The moment we met you, you gave us hope. We first thought before meeting you, you had no hope finding my ring. You are so positive and confident, you searched for hours with such a positive and professional attitude, we can see you truly love what you do. I can't imagine how many people you have helped over the years. You definitely saved a few marriages. How can I become a patron, I'd love to continue supporting your efforts, you're an inspiration, you even make YouTube videos. They are really nice to watch. Now my ring has a happy story we can share with our friends and family. I'll recommend you to everyone. Thanks so very much!
Kim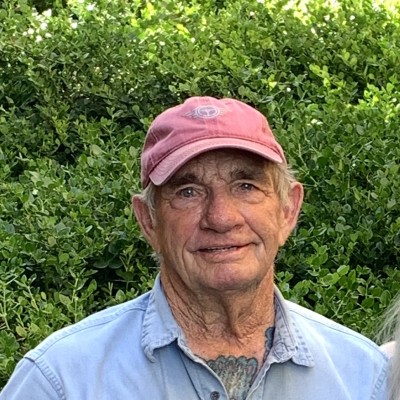 Dear Stan, We are so grateful to you for finding our father's lost wedding band in the sand at Crystal Cove State Park this afternoon. We found you online and that you were able to come to us within the hour was truly fantastic. Then, when you found the ring within five minutes, we were so relieved. Thank you again. I hope the rest of your day was as successful! RICHARD
Gold Ring Found at Crystal Cove State Beach
Key recovery on Redhead Beach NSW I got a call from Sally, she had her stuff on the beach & realised she had lost her keys when she returned to her car. After working out a search area which was rather large her keys were recovered in just under an hour I got a call from Sally, she had her stuff on the beach & realised she had lost her keys when she returned to her car. After working out a search area which was rather large her keys were recovered in just under an hour
Sally
It was the day before NYE on a remote beach north of Coffs when my partners daughter lost her engagement ring whilst camping. I found Michael in a Google search and asked if he knew of anybody in the Coffs Harbour area who may provide a metal detector service. He put me onto Kyle and he was immediately onto it, enthusiastic, checking tide times, his gear and ready to go. Kyle didn't hesitate with the hour long drive and 20-30km of it on gravel road, sand dunes and wading through the creek for the last section to the camp. He searched the sand through until 10pm under torch light with no luck, but he then returned the next morning. Within 20min he found it!! Thank you Kyle, you are such a genuine person, polite, professional and truely dedicated. Thank you so much for your effort. Helen
Engagement ring found at Pebbly Beach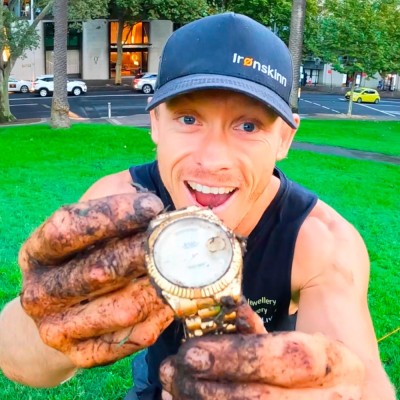 Thank you so so much Michael, the effort you put into finding our ring was incredible. my family and friends told me theres no hope and you won't find my fathers ring. just let it go they say its gone forever!!! my mother was very sad as you know my father recently passed away and this ring meant a lot to our family, when i spoke with you on the phone you were so confident even though the location is a 5km walk in mud just to get to you remained confident the whole way through. i still can't believe you found the ring. im going to tell everyone about ljrworldwide.com you guys are LEGENDS THANK YOU STEFANO
THANK YOU MICHAEL OLIVER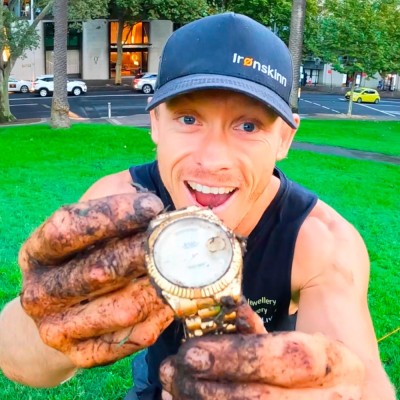 Thank you Michael Oliver for coming out today and helping me find my lost wedding ring. As you know I was Married for over 30 years, my wife passed away 20 years ago and to lose my ring really hurt. You run a great service, I'll let everyone know about ljrworldwide.com and loved your wetsuit by the way, you look like James Bond of finding lost rings. Thanks David
David's Lost Wedding Ring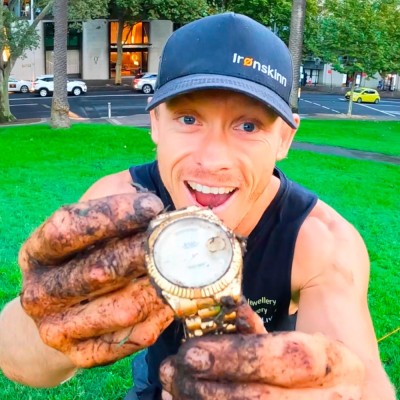 Thank you Michael Oliver for coming out to help me, My iPhone is only a year old and has all my Holiday photos on it along with all my contacts I have not backed up. It truly means the world to me, I didn't even know underwater metal detecting was even a thing!! Thank you so much I'm going to tell everyone about the incredible service you provide. Thanks Stef
Stefanie Lost iPhone