Our focus is finding and reuniting you with your lost property, on land and underwater - we can find it!
Register
Get started by verifying your email address and setting up your password.
Choose Location
Pick a location from our list of available locations.
Subscribe
Select subscription plan based on your preference and subscribe.
Success Stories
Garmin watch lost and found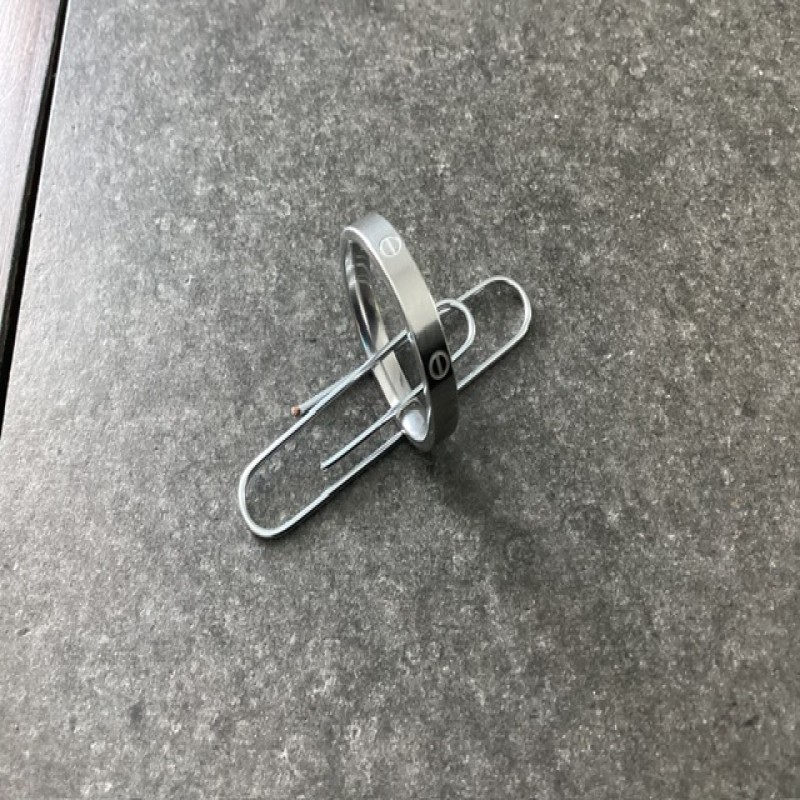 Ring found on Florida beach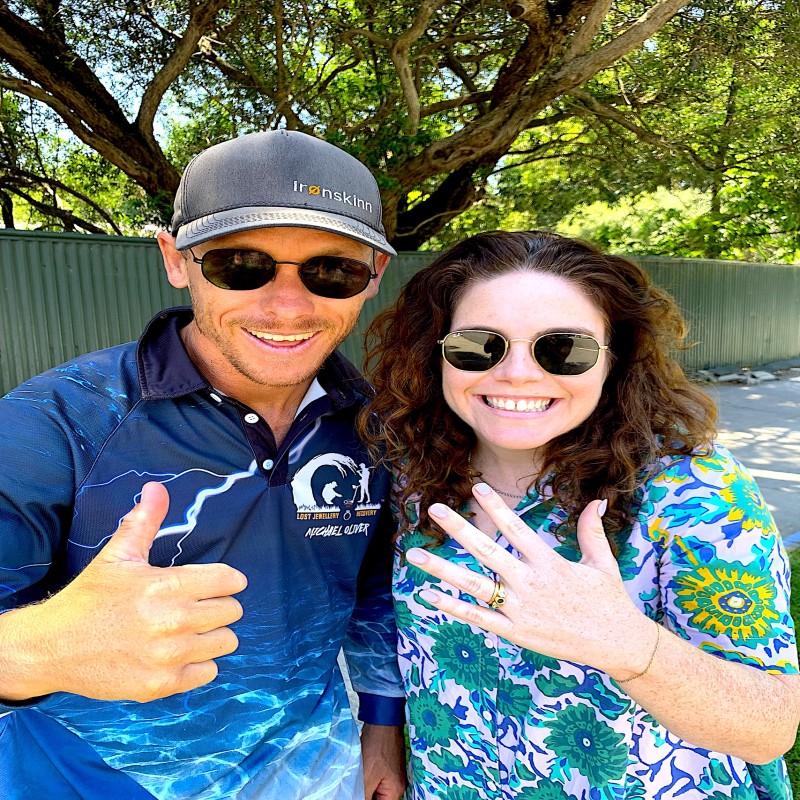 Alex Lost 2 Precious Gold Rings Underwater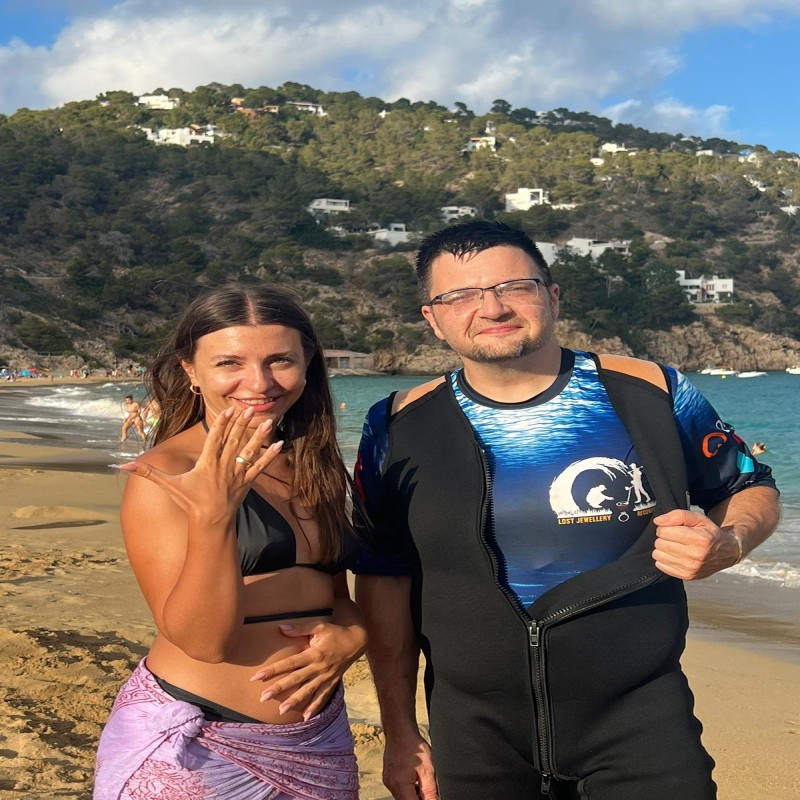 SEARCHING FOR $160K IN THREE DIAMOND WEDDING RINGS PART 1 OF 2
2 GOLD SENTIMENTAL RINGS FOUND IN JACKSONVILLE, FL. .. BY LostJewelleryRecovery ADAM GREENBURG
Lost Gucci Ring Found Bronte Beach
"Regensburg" lost wedding ring found
Lost ring recovered airlie beach
DUKE'S DECK DROP GOLD WEDDING BAND TACOMA, WA
18k Lost Gold Chain at Dee Why Beach, returned to owner
SENTIMENTAL HEIRLOOM COIN LOST DURING WEDDING-Recovered and Returned to Owner.
Reviews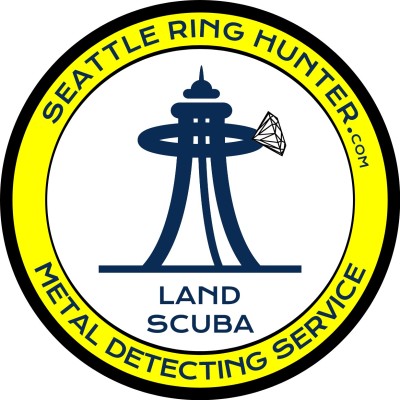 I had called someone else right away after the ring was lost. I gave it a few days and still had no reply. Getting anxious as time was slipping by, I researched again. I found Jeff Morgan and within less than 24 hours of that first phone call, Rob was wearing his ring again! We had just about given up on any hope the ring could be found. But Jeff did it! He is a quality individual in many ways. Extremely kind, patient, and skilled. Call Jeff Morgan first! PS: unless you lost your cell phone, take a picture right away of the location of the loss. I wish I would have thought to do that. Susan Nobile Federal Way, WA
He is a quality individual in many ways. Extremely kind, patient, and skilled.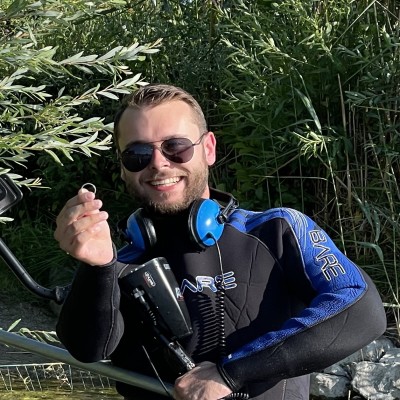 Absolute Empfehlung 🤩 ich habe meinen Ring auf einer Pferdekoppel verloren und hatte keine Ahnung, wo genau. Wir haben stundenlang erfolglos selbst gesucht. Ein halbes Jahr später haben die Ringfinder nur 40 Minuten gebraucht und waren erfolgreich. Ich war selten so glücklich wie an diesem Tag. So schön, dass das Team das freiwillig macht und einem etwas so wertvolles (vor allem emotional) wieder zurück gibt. Vielen Dank!!!!
Sina Wettig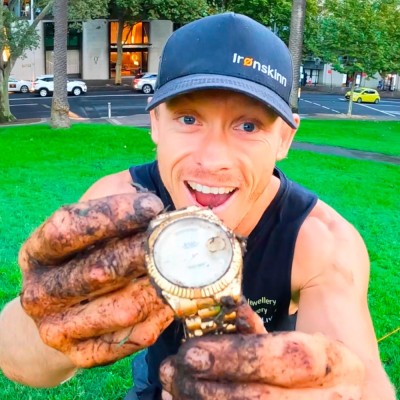 Thank you Michael Oliver for coming out today and helping me find my lost wedding ring. As you know I was Married for over 30 years, my wife passed away 20 years ago and to lose my ring really hurt. You run a great service, I'll let everyone know about ljrworldwide.com and loved your wetsuit by the way, you look like James Bond of finding lost rings. Thanks David
David's Lost Wedding Ring
Can't write enough positive things about Dave. We thought we completely lost my promise ring in the water that meant the world to me. Called Dave and he came as soon as he could and assured us it wouldn't be too hard to find. He was able to find it within 45 minutes and I can't thank him enough! I thought it was absolutely lost forever, but thanks to him the ring was found. Extremely thankful for him and would recommend him 100%! :)
Promissory ring Found and Returned at Makena Beach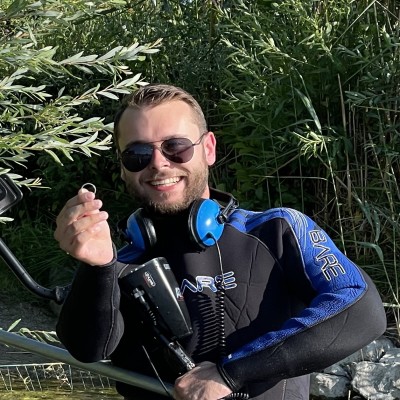 Super schnelle Hilfe ! Danke Janik!
Stephanie Hofmann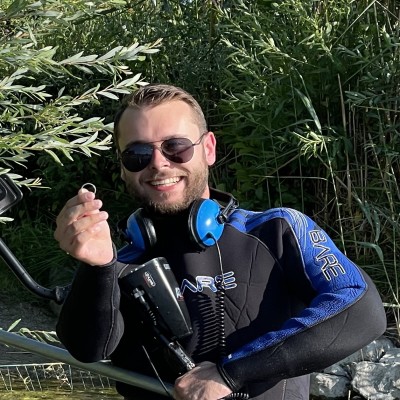 Wir schreiben das Jahr 2021 bei der Geschichte fühlt man sich aber in das 15 Jahrhundert zurück versetzt. Wir befinden uns nicht in der Karibik sondern am Timmendorfer Strand. Nach schwerer Folter durch den Henker habe ich zugegeben den Ehering meiner Frau nicht Ordnungsgemäß verstaut zu haben. Wo er dadurch verloren gegangen ist. Nach Tagelanger Einsamkeit im Kerker habe ich die Information bekommen das die Treuen Recken von Ringfinder sich auf die Suche machen würden. Unter schweren Einsatz Ihres Lebens wurde der Ring wieder gefunden und meiner Frau wieder in Ihrer Obhut gegeben. Ich möchte den tapferen Recken für Ihren Einsatz Danke.
Michael Prusseit
Gary and his dad were playing beach volleyball left ring in the pocket of the sand chair and it fell out while walking back. Contacted me and I gridded the area and it was returned, happy ending.
Gary lost his wedding ringafter beach volley ball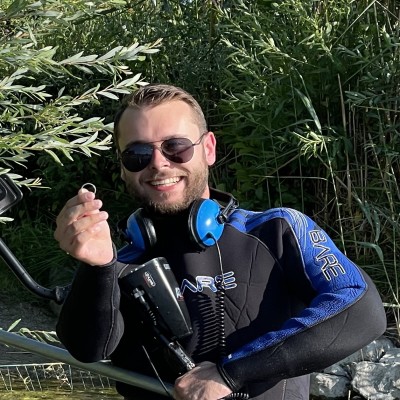 Schnelle und sehr freundliche Hilfe. Es war direkt jemand in der Nähe zur Stelle, und auch ein paar Stunden erfolglose Suche hat die Motivation nicht gebrochen. Am nächsten Tag wurde der Ring dann unter erschwerten Bedingungen gefunden! Super Service, werde ich jederzeit weiterempfehlen
hypnotalex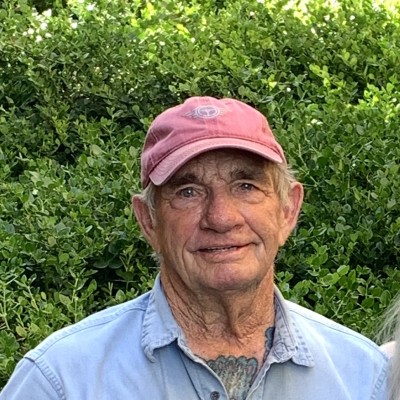 A short time ago this afternoon I arrived at my Aunt and Uncle's Vacation rental in #NewportBeach to a somber scene. It turned out that my Nana, Fina, walked out to the water and lost her footing when a small wave hit her and knocked her down. Upon getting up and drying off, she realized that her wedding ring was gone 😢. As most of you know, my Grandfather just passed away about a month ago, so his loss, coupled by today's situation, were becoming quickly too much for her to handle. Thanks to some quick thinking by my Cousin, Nicodemus, he was able to find Stan, the Metal Detector Man, a local businessman who quickly arrived and within an hour, he had my Grandmother's ring back on her finger!!! What could have been a disaster emotionally turned out to be a story we will remember forever. Thanks, Stan! You have no idea how much we appreciate what you were able to do!!
50 year old wedding band lost in surf, Newport Beach, California .. Recovered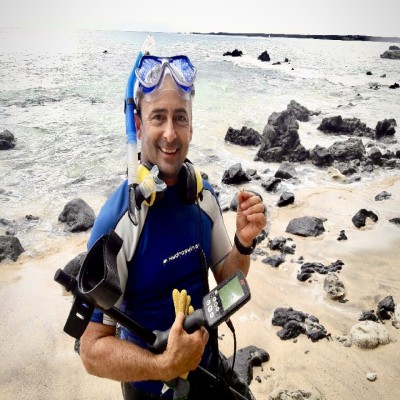 TESTIMONIAL: During Memorial Day Weekend, Me, my Brother and his kids, and my mom all went to the beach for some Sunday fun..After taking a quick dip in the ocean before leaving the beach, I looked down and saw that the worse thing that could ever happened had happened! My ring was missing! A Newlywed's worse nightmare!! Me and my mom couldn't sleep that night, we even tried waking up early the next morning and purchased a medal detector lol After spending hours on the beach and almost giving up. That's when I googled "Ring Finders near me" or "Help I lost my ring in the sand" and I came across Adam! After reaching out, Adam responded swiftly and of course he came to the rescue! The very next morning, Adam met my mom at the spot and eventually Adam was able to find the ring for me! We are so thankful for Adam and we are elated to know that there are still great people in the world! Thank you again Adam! ????????
GOLD AND DIAMOND WEDDING RING FOUND AND RETURNED TO OWNER.. JACKSONVILLE BEACH, FL.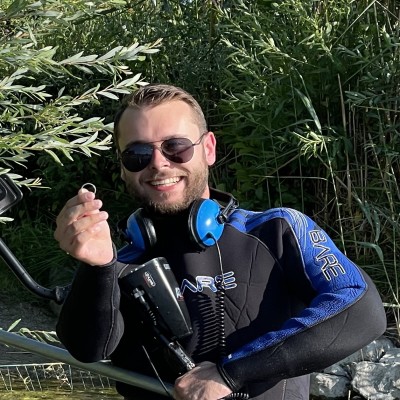 Ringfinder Jens aus Dortmund würde ich auch gerne mehr als 5 Sterne geben! Ich hatte den Anhänger einer Halskette im Sand eines Reitplatzes verloren. Nach dem Telefonat kam Jens noch am selben Abend und fand den Anhänger am nächsten Morgen! Vielen lieben Dank für die schnelle, freundliche und sehr kompetente Hilfe.
Michaela Lange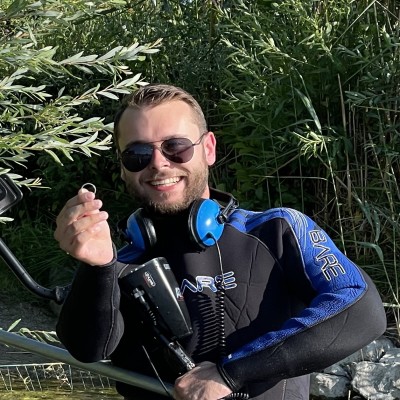 Habe Sonntag meinen Ehering verloren, dann bei der Hotline angerufen und uns wurde noch am gleichen Tag weiter geholfen und haben somit den Ring auch Sonntag wieder gefunden, wir alleine hätten dies niemals geschafft. Alle waren sehr nett und zuvorkommen. Ich bin so froh meinen Ring wieder zuhaben und sehr dankbar für die Hilfe von Ringfinder.eu. Nochmal ein riesengroßes Dankeschön ☺️
Sarahlein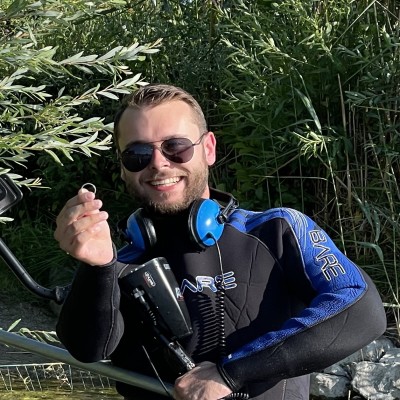 Ringfinder kann ich besten Gewissens empfehlen! Vielen Dank an Pascal und an Janik, vom Kontakt bis zur Ausführung war alles sehr freundlich und professionell. Ihr habt es geschafft mein Handy aus einem 7m tiefen See zu bergen, nachdem ich die Hoffnung schon fast aufgegeben hatte. Versunken ist das Handy mit einer wasserdichten Hülle und es ist tatsächlich unbeschädigt! Ohne Euch hätte ich mein Handy und meine Daten nie wieder gesehen, vielen lieben Dank und alles Gute!
Elena Hoffmann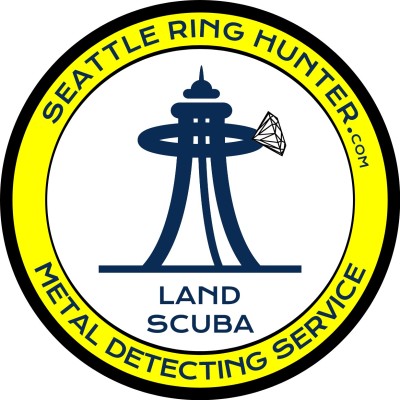 Jeff, All I ever wanted was just to find my phone, even in the condition you found it in. Now I can have closure and not be stuck. I can move on now. I am so grateful for your help. Lost My Phone Mill Creek, WA
I am so grateful for your help.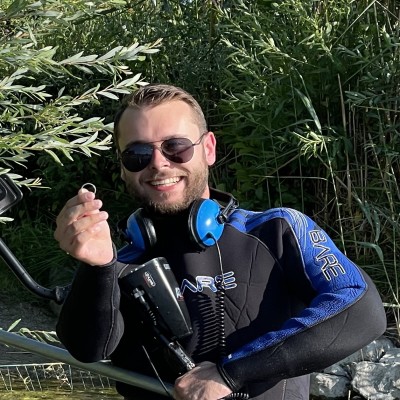 5 Stunden nach Kontaktaufnahme war der Ring gefunden! Super, top, danke!
Xian Xian