Join us today and put your skills and knowledge to honourable use in helping others.
Register
Get started by verifying your email address and setting up your password.
Choose Location
Pick a location from our list of available locations.
Subscribe
Select subscription plan based on your preference and subscribe.
Success Stories
EPIC IN HOME SEARCH FOR DIAMOND WEDDING RING SILVERDALE, WA
Lost ring from a Florida beach
Lost engagement ring found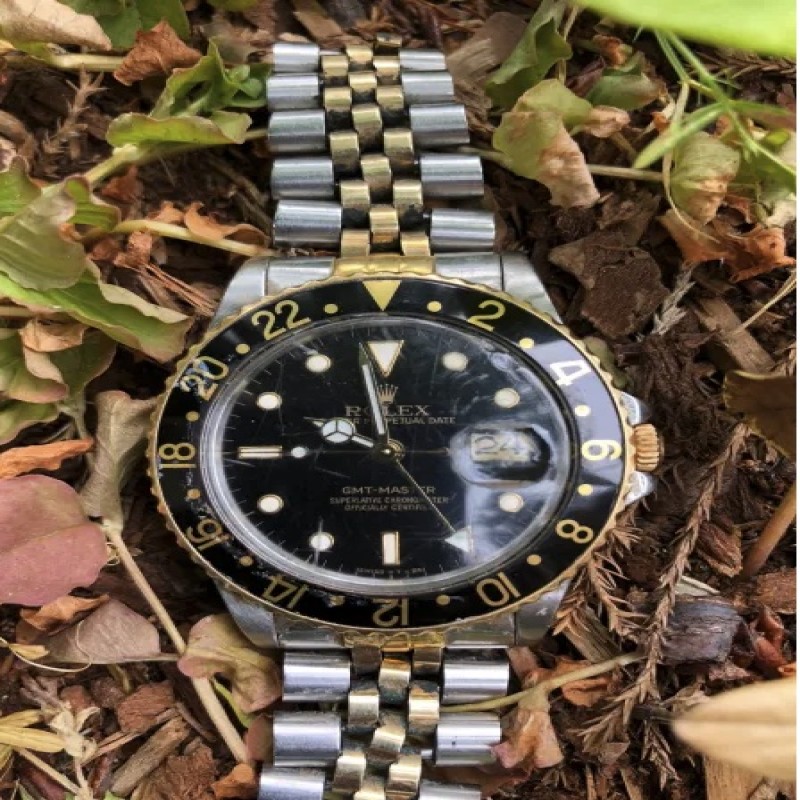 FRED'S LOST ROLEX MERCER ISLAND SCUBA RECOVERY
(LOST & FOUND) HELP US FIND OWNER OF THIS LOST RING
"Biblis" ein Geschenk eines Freundes
Grandfathers Sentimental Gold Wedding Band lost and Recovered in Grass
Garden landscaping resulted in lost wedding band
SEATTLE RING HUNTER RECOVERY SPECIALIST OF $21,000 IN HIDDEN ASSETS GOLD & SILVER
Unique Heirloom ring FOUND
Reviews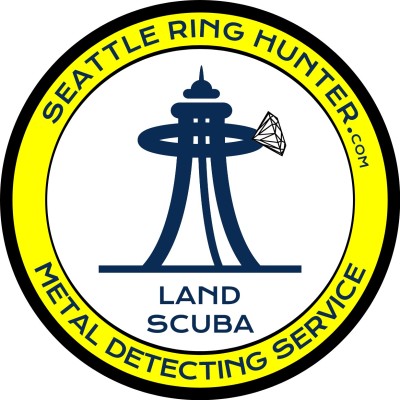 If you lose your ring I would highly recommend you call Jeff Morgan with https://theringfinders.com/Jeff.Morgan/ He rushed out to my house just hours before the big snow and found my ring that I thought was gone for good. He's a super friendly funny guy and is really good at what he does. Dominic Legg - Woodinville, WA
If you lose your ring I would highly recommend you call Jeff Morgan...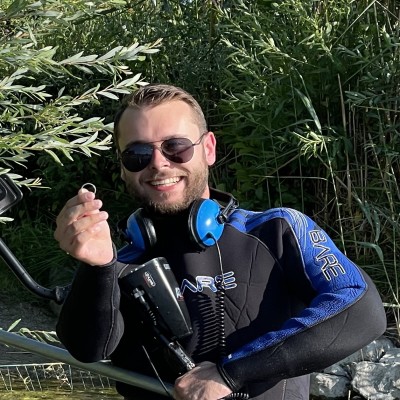 Sie sind super hilfreich und organisiert. Ich danke Ihnen vielmals
Mrt Emn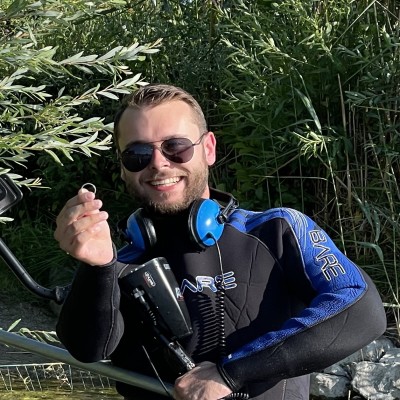 Vielen Dank für die sehr spontane und sehr schnelle Hilfe ! Ring war 1Woche im Neckar und konnte zügig gefunden werden. Sehr professionelle Geräte und viel Erfahrung machten dies möglich.
Philip Christner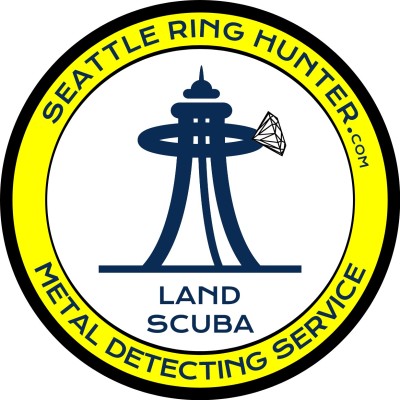 I had called someone else right away after the ring was lost. I gave it a few days and still had no reply. Getting anxious as time was slipping by, I researched again. I found Jeff Morgan and within less than 24 hours of that first phone call, Rob was wearing his ring again! We had just about given up on any hope the ring could be found. But Jeff did it! He is a quality individual in many ways. Extremely kind, patient, and skilled. Call Jeff Morgan first! PS: unless you lost your cell phone, take a picture right away of the location of the loss. I wish I would have thought to do that. Susan Nobile Federal Way, WA
He is a quality individual in many ways. Extremely kind, patient, and skilled.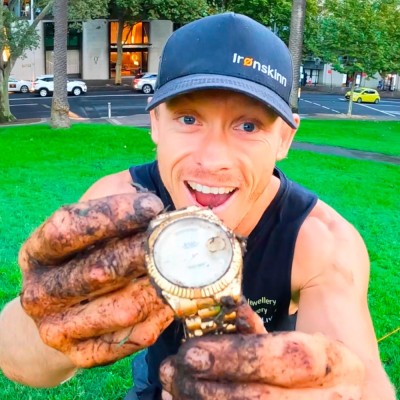 Michael Oliver you're an absolute legend, you really saved my marriage. My wife and I had our doughts when you turned up in a tuxedo wetsuit haha. Your commitment and enthusiasm to help is truly inspiring. Seeing you out there with waves crashing over your head for over 2 hours, you did not stop. Your like a machine, still can't believe you not only found the first ring we lost, you also found the second ring we lost in those heavy waves. If you lose your ring Michael's the man to find it, like Michael Oliver said to us. IF IT'S THERE I WILL FIND IT. Thank you Michael
Tracy & Ryan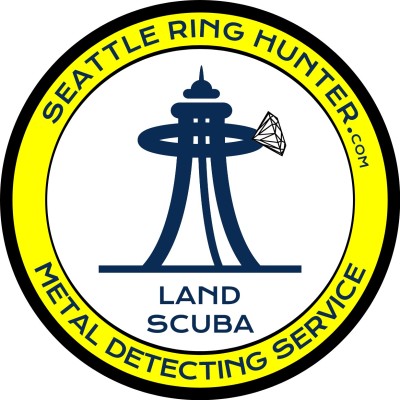 I wanted to share my incredible 10/10 experience regarding Jeff Morgan The Seattle Ring Hunter!!! I recently lost 3 very expensive rings in my deep backyard (1 engagement ring, 1 wedding band, and 1 jewelry ring). These rings had deep sentimental importance and were also valued at over $160K. . . . . . I knew they were lost in the deep woods of my large 10 acre property that was very sloped and difficult to even get through. Jeff has tremendous experience and ingenuity in developing a very strategic system to map out the yard and locate the ring(s) using intense attention to detail and various metal-detection equipment. The first 2 days there was no luck, but on the 3rd day 2 rings were found, and on the 4th day the 3rd and final ring was also found!!! It was one of the happiest moments of our lives, and we can't thank Jeff enough for his persistence, professionalism, determination, and positivity throughout the process. He is definitely a "People Person" with a warm personality and awesome communication skills. It is obvious he takes great pride in his work, and literally he changes people's lives where many have lost all hope and are in a very bad place. We whole-heartedly recommend and endorse Jeff Morgan The Seattle Ring Hunter!!! He is the best. Ed - North Bend, WA
Incredible 10/10 experience regarding Jeff Morgan The Seattle Ring Hunter!!!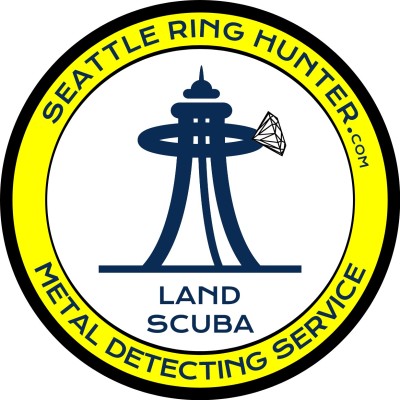 Jeff Morgan is a savior and gem of a person! My personal story starts off with losing my heirloom wedding ring in a snow covered national park in Seattle. I had lost all hopes of retrieving it and in that hopelessness I googled how to deal with losing a wedding ring and I found TheRingFinders.com I was surprised that such services exist and that they genuinely want to help. So I called Jeff who is one of the most experienced ring finders in Washington state. I am glad I connected with him since he is very detailed in asking the right questions and was prompt to schedule some time to head to the location where I assumed to have lost my ring. He had the tools and experience backing him on his journey to find my ring. Unfortunately, that day he couldn't find it. However, he didn't end his effort there. He informed the rangers and the maintenance people working there in case they find the ring once the snow melts. Jeff also shared some tips with me on how I can follow up to find the ring. That communication helped, since one day he was contacted by one of the maintenance employees who informed him that a ring with my description was found once the snow had melted! Jeff was proactive to inform me and even got me connected to the maintenance employee. Finally due to Jeff's communication, experience and commitment towards helping people to find their lost items, I got my ring back! It was unbelievable and I'm very thankful to God that I found Jeff to help me. Jeff is the guy who will go above and beyond to help anyone! Thank you Jeff!! Regards, Nancy - California
I'm very thankful to God that I found Jeff to help me. Jeff is the guy who will go above and beyond to help anyone! Thank you Jeff!!
https://www.tiktok.com/t/ZT8Ldc1nH/ Helped recover three lost rings in the water. Assembled a search team and coordinated the recovery.
Nicole and Kevin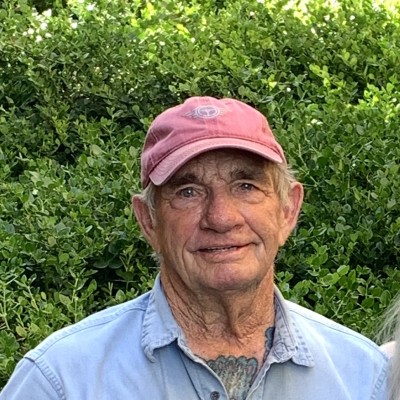 Dear Stan, We are so grateful to you for finding our father's lost wedding band in the sand at Crystal Cove State Park this afternoon. We found you online and that you were able to come to us within the hour was truly fantastic. Then, when you found the ring within five minutes, we were so relieved. Thank you again. I hope the rest of your day was as successful! RICHARD
Gold Ring Found at Crystal Cove State Beach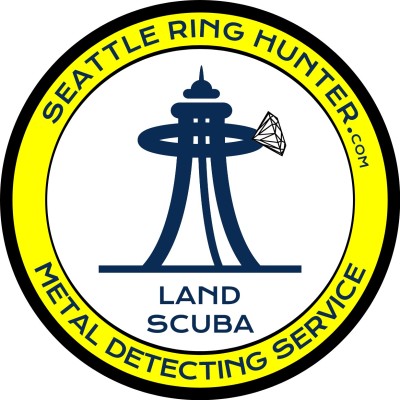 Jeff, I can't tell you how much your work and your pleasant nature meant to me on finding my precious ring. You were so kind and I would highly recommend you to anyone who is missing something that is important to them. I loved hearing your stories, you were a breath of fresh air, I thank you so much from the bottom of my heart. I wish you nothing but "good hunting" in the future!! sincerely, Janet in Bothell
You were so kind and I would highly recommend you to anyone...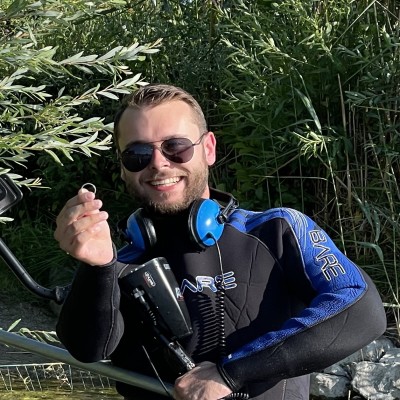 Habe meinen In-Ear-Kopfhörer im Gebüsch verloren, meine manuelle Suche hatte aufgrund des hohen Grases leider keinen Erfolg. Janik hat sich dann nach meiner Anfrage ziemlich schnell gemeldet und wir haben einen Termin vereinbart. Zuerst haben wir mit dem Pinpointer das Gebüsch abgesucht, der Erfolg kam dann aber mit dem großen Metalldetektor an einer Stelle an der ich es eigentlich gar nicht erwartet hatte. Vielen Dank an Janik für die superschnelle Rückmeldung und die professionelle Suche, keine 24h nach der Anfrage konnte ich meinen Kopfhörer wieder in den Händen halten. Ich wollte es eigentlich zuerst alleine versuchen aber die Unterstützung eines freundlichen Profis und bessere Geräte sind das Geld auf jeden Fall wert, da sie die Suche stark verkürzen. Klare Empfehlung!
Fel Sch
I was unfortunate enough to lose an 18ct gold with 1.5cts of diamonds on our 14 acre property while working!!!! Mind you the area I lost it was probably about 2 acres, long grass and a lot of tree branches! My husband had given it to me for our 20th wedding anniversary 6 mths prior! I was beside myself. Somebody suggested I hire a metal detector or 4! I put a post on our local Facebook marketplace, and Kyle replied within the hour. He basically said he was around where our property was, and was more than happy to come by and take a look! Kyle and his gorgeous wife arrived with 2 metal detectors and a wealth of experience and knowledge. They literally covered every square cm of the area I'd been working in. 3 hours later, I'd given up hope. Kyle said he'd go for one last look, and off he went. Much to my absolute astonishment and absolutely delight, he was successful! He never gave up, and was genuinely almost as happy as I was! I literally almost passed out with shock…..I thought it was gone forever!!! Kyle and Milli were so enthusiastic and caring! I cannot recommend Kyles incredible service if you ever find yourself in a situation with a piece of lost jewellery or something of sentimental value! 10/10 for service with a smile and a passion for helping!!! Thank you so so much Kyle and Milli!!!
Found, 18c bangle with 1.5c of diamonds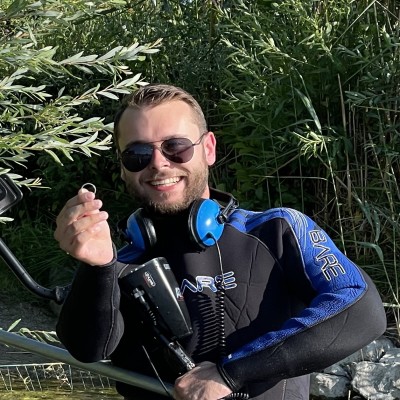 Vor 3 Wochen habe ich beim Ballwerfen für meinen Hund meinen Ehering verloren. Da dieser mit dem Vorsteckring und dem Ehering meiner verstorbenen Mutter zusammen gelötet war , stellte er für mich einen sehr hohen emotionalen Wert dar. Trotz häufiger Suche ,auch mit einem Metalldetektor ,haben wir ihn nicht gefunden. Über FB bekam ich den Tipp, Kontakt zu den Ringfindern aufzunehmen. Innerhalb einer Stunde, nach dem ersten Gespräch, hat sich Björn bei mir gemeldet und am selben Tag mehrere Stunden die Wiese abgesucht. Leider ohne Erfolg. Er hat 3 Tage später, nochmal gesucht, und den Ring nach wenigen Minuten gefunden. Ich bin einfach nur glücklich und völlig begeistert, wieviel Einsatz Björn geleistet hat. Er ist mein absoluter Ringfinderheld !!!
Karin Thaler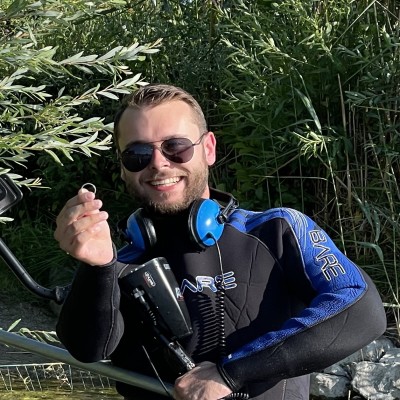 Hatte bei der Telefonnummer von der Internetseite angerufen und innerhalb von 5 Minuten einen Rückruf bekommen. Mir wurde auf Rügen sofort ein Ringfinder vermittelt, mit dem ich noch am gleichen Abend auf die Suche ging. Auch wenn wir meinen Ring leider nicht mehr finden konnten, lag es sicher nicht am Ringfinder oder seiner Ausstattung. Alles war sehr professionell und er nahm sich sogar noch einen weiteren Abend, um noch zusätzlich mit seinem Sohn nach meinem Ring zu suchen.
Karl Hansmeister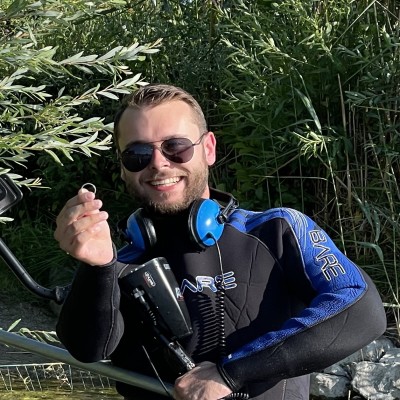 Mein Handy wurde in kurzer Zeit gefunden im See gefunden, voll funktionsfähig, war sprachlos.
Elsa Z.