Join us today & put your skills and knowledge to honourable use in helping others.
Already have an account? Login Now
Register
Get started by verifying your email address and setting up your password.
Choose Location
Pick a location from our list of available locations.
Subscribe
Select subscription plan based on your preference and subscribe.
Success Stories
Found lost engagement ring in 30 minutes at Maroubra Beach
Lost Ring Found in Charlestown, RI 6/26/2023
(LOST & FOUND) HELP US FIND OWNERS OF THIS LOST PROPERTY
Child's prescription glasses, need to be returned
SEATTLE RING HUNTER SAVES 2.4 CT DIAMOND WEDDING RING FROM AN IMMINENT DISASTER!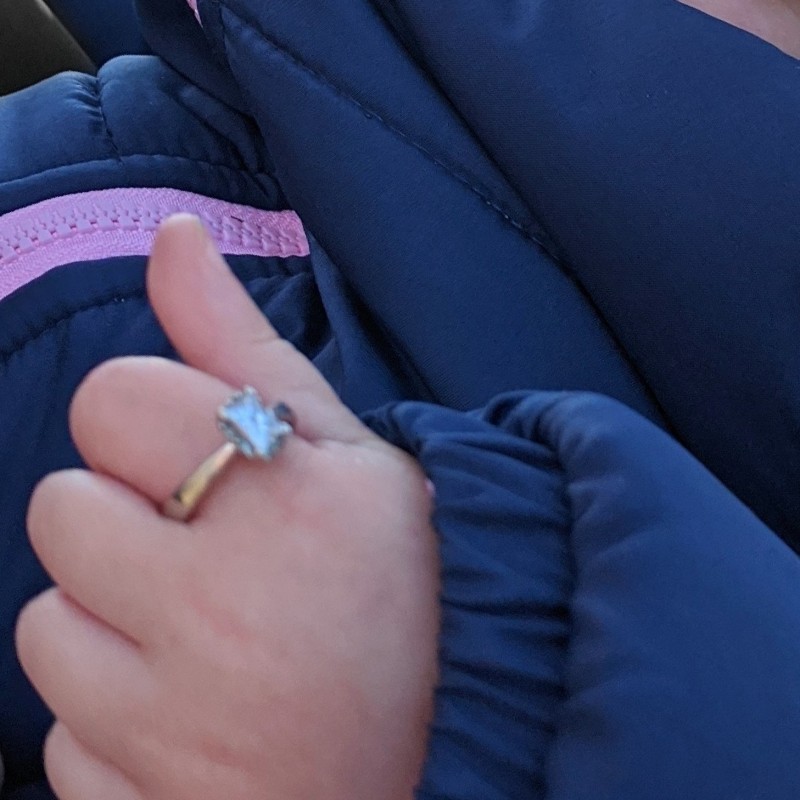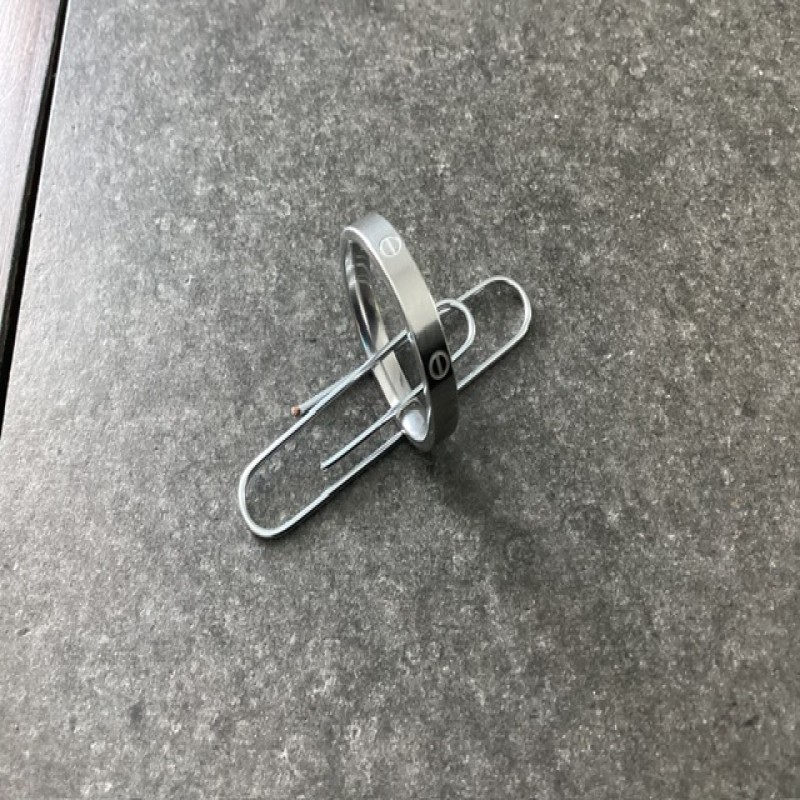 Ring found on Florida beach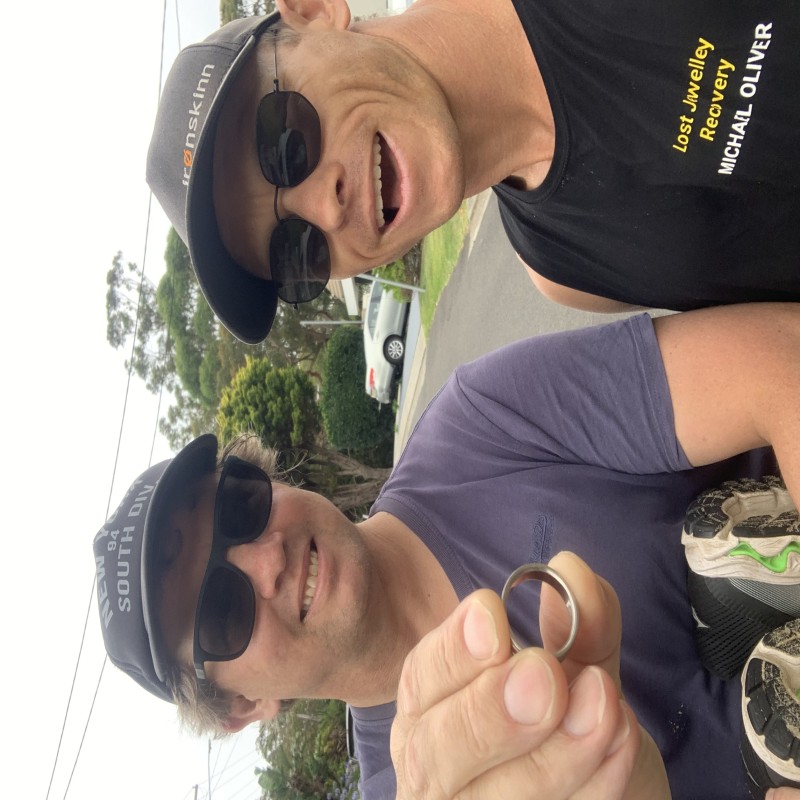 Found Owners Lost Ring Underwater in 1 hour
DUKE'S DECK DROP GOLD WEDDING BAND TACOMA, WA
Found Nick's Lost Wedding Ring
Newlywed husband lost his gold wedding ring in four feet of water.
2 rings lost in cala saladeta
Found iPhone 13 Promax at Lake LBJ
Reviews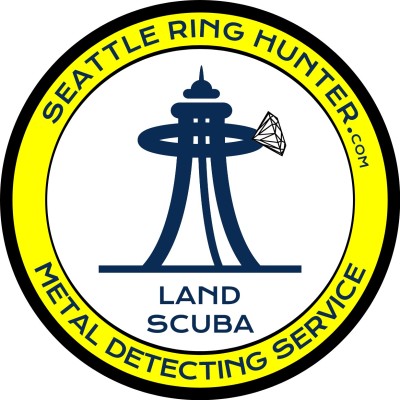 Jeff, you're THE BEST! Thanks again for recovering my ring. I am so happy I found you. Thanks to you for making it such an amazing event and fun story I'll remember forever. Teresa Sicade Bainbridge Island, WA
Jeff, you're THE BEST!
Testimonial From Anji Greene. "I want to express my sincere gratitude to Tom for his kindness and generosity in retrieving my iPhone 13 from a canal on Lake LBJ. My phone had been lost for 45 days, and I had already accepted that I would have to replace it. However, after finding Tom on Facebook, he offered to help me find it. He spent over 30 minutes searching for it with equipment and diving gear. He even had to add 30 pounds of weight to anchor himself down in the 4-5 feet of murky water to feel around in the algae and gunk to finally find my phone. I am so grateful to Tom. The phone amazingly works perfectly after drying it out. I would highly recommend his services to anyone who has lost a valuable item in the water. He is a very kind and generous person, and he is truly dedicated to helping others." https://youtu.be/jsByZ_u06Ko
Returned iPhone 13 Promax to Owner!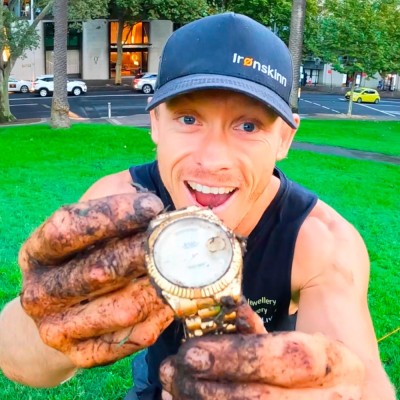 Michael Oliver you're an absolute legend, you really saved my marriage. My wife and I had our doughts when you turned up in a tuxedo wetsuit haha. Your commitment and enthusiasm to help is truly inspiring. Seeing you out there with waves crashing over your head for over 2 hours, you did not stop. Your like a machine, still can't believe you not only found the first ring we lost, you also found the second ring we lost in those heavy waves. If you lose your ring Michael's the man to find it, like Michael Oliver said to us. IF IT'S THERE I WILL FIND IT. Thank you Michael
Tracy & Ryan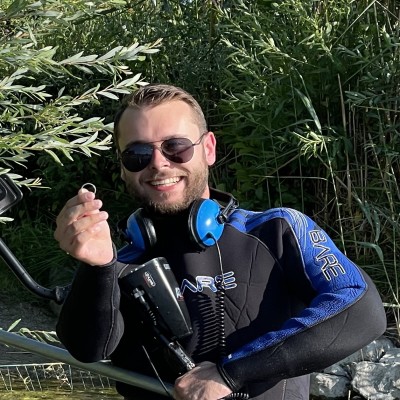 Ringfinder.eu, allen voran Yannik und Pascal, vielen Dank für das Wiederfinden meines Eherings im Bodensee. Kann euch nur loben. Alles sehr einfach und fair mit euch zu "arbeiten". Unglaublich wie schnell das gehen kann von Kontaktaufnahme bis zum wiederfinden des Ringes. Hat echt Spass gemacht und war verdammt interessant euch beim suchen zu beobachten. Normal würde jetzt folgen: "immer wieder gerne" aber seid mir nicht böse wenn ich trotzdem zukünftig mehr acht auf meinen Ring gebe will . Ebenso ein fettes Lob an Erik von auftragssuche.ch der uns ebenfalls unterstützt hat.
Sebastian Sickler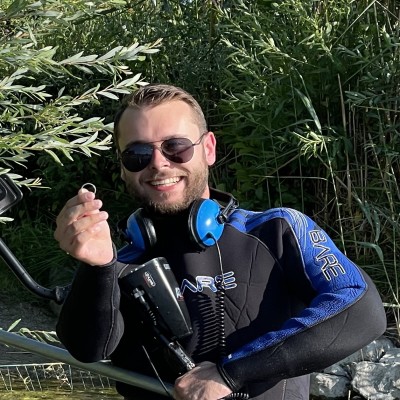 Peter der uns von Jannik vermittelt wurde, hat unseren Ehering nach ca. 1,5 Stunden suchen wieder gefunden. Man kann mit Gewissheit sagen, dass die Jungs nicht wegen des Geldes da sind und eine riesen Portion Enthusiasmus mit auf die Suche bringen, großzügig entlohnt haben wir den erfolgreichen Fund unseres Eherings dennoch, das versteht sich ja von selbst. Wir waren überglücklich, als Peter den Ring im Gras wieder gefunden hat!
Philip Schuster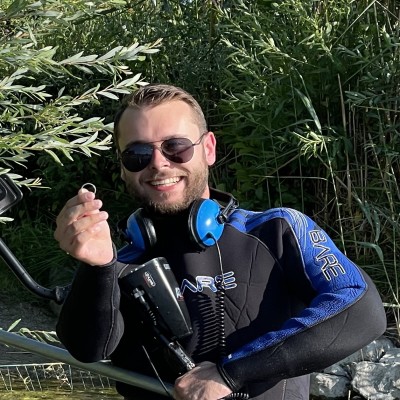 Super schnelle Hilfe ! Danke Janik!
Stephanie Hofmann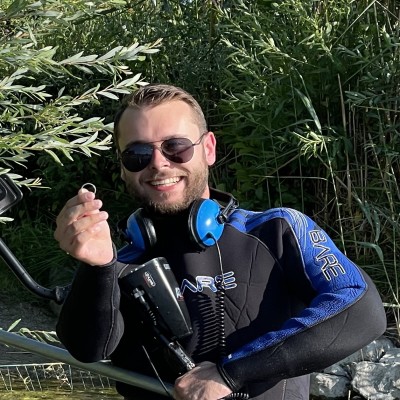 Danke an die Kooperation mit Ringjäger. Uns konnte erfolgreich geholfen werden.
Mario Mülsow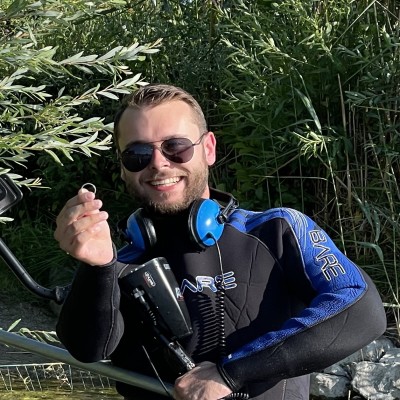 Mein Mann hat seinen Ehering im Erlichsee verloren, daher haben wir Ringfinder.eu kontaktiert. Nach kurzem Kontakt über WhatsApp ging die Suche ein paar Tage später auch schon los und war nach 2 Stunden erfolgreich. Super sympathischer Taucher. Sehr empfehlenswert! Vielen Dank!
Tinka Mitchell
https://www.tiktok.com/t/ZT8Ldc1nH/ Helped recover three lost rings in the water. Assembled a search team and coordinated the recovery.
Nicole and Kevin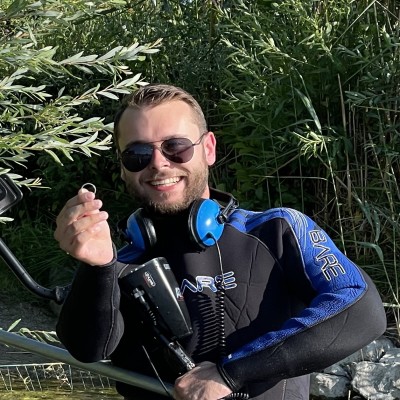 Mein Handy wurde in kurzer Zeit gefunden im See gefunden, voll funktionsfähig, war sprachlos.
Elsa Z.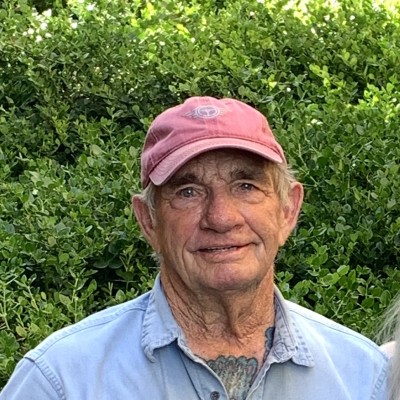 Dear Stan, We are so grateful to you for finding our father's lost wedding band in the sand at Crystal Cove State Park this afternoon. We found you online and that you were able to come to us within the hour was truly fantastic. Then, when you found the ring within five minutes, we were so relieved. Thank you again. I hope the rest of your day was as successful! RICHARD
Gold Ring Found at Crystal Cove State Beach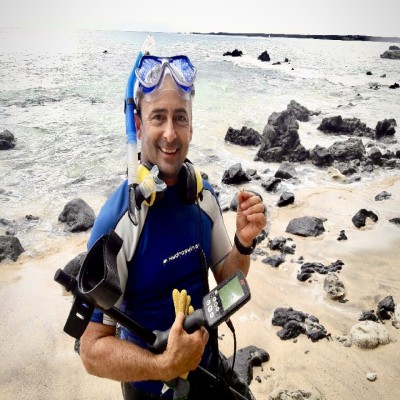 TESTIMONIAL: During Memorial Day Weekend, Me, my Brother and his kids, and my mom all went to the beach for some Sunday fun..After taking a quick dip in the ocean before leaving the beach, I looked down and saw that the worse thing that could ever happened had happened! My ring was missing! A Newlywed's worse nightmare!! Me and my mom couldn't sleep that night, we even tried waking up early the next morning and purchased a medal detector lol After spending hours on the beach and almost giving up. That's when I googled "Ring Finders near me" or "Help I lost my ring in the sand" and I came across Adam! After reaching out, Adam responded swiftly and of course he came to the rescue! The very next morning, Adam met my mom at the spot and eventually Adam was able to find the ring for me! We are so thankful for Adam and we are elated to know that there are still great people in the world! Thank you again Adam! ????????
GOLD AND DIAMOND WEDDING RING FOUND AND RETURNED TO OWNER.. JACKSONVILLE BEACH, FL.
I was unfortunate enough to lose an 18ct gold with 1.5cts of diamonds on our 14 acre property while working!!!! Mind you the area I lost it was probably about 2 acres, long grass and a lot of tree branches! My husband had given it to me for our 20th wedding anniversary 6 mths prior! I was beside myself. Somebody suggested I hire a metal detector or 4! I put a post on our local Facebook marketplace, and Kyle replied within the hour. He basically said he was around where our property was, and was more than happy to come by and take a look! Kyle and his gorgeous wife arrived with 2 metal detectors and a wealth of experience and knowledge. They literally covered every square cm of the area I'd been working in. 3 hours later, I'd given up hope. Kyle said he'd go for one last look, and off he went. Much to my absolute astonishment and absolutely delight, he was successful! He never gave up, and was genuinely almost as happy as I was! I literally almost passed out with shock…..I thought it was gone forever!!! Kyle and Milli were so enthusiastic and caring! I cannot recommend Kyles incredible service if you ever find yourself in a situation with a piece of lost jewellery or something of sentimental value! 10/10 for service with a smile and a passion for helping!!! Thank you so so much Kyle and Milli!!!
Found, 18c bangle with 1.5c of diamonds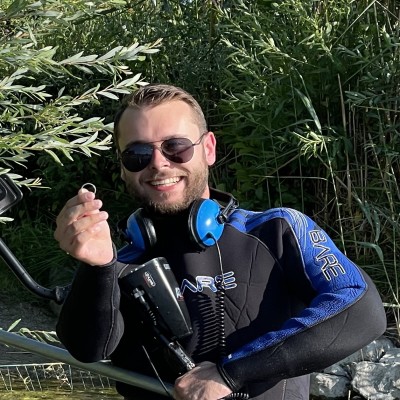 Trotz 400 Kilometer Anfahrt hat Janik den Ehering meiner Frau aus dem See geholt. Wir sind mega Happy. Gibt nicht viele Menschen auf der Welt die sich so für andere einsetzen. Kann ich nur empfehlen
Manuel Abram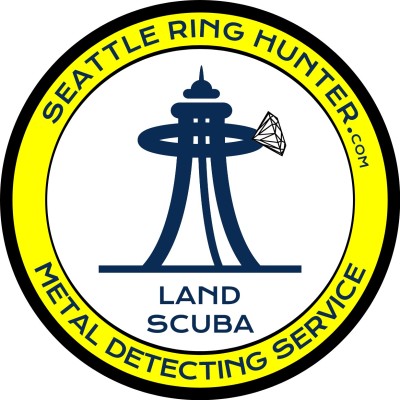 Jeff! Thank you so much!!! You made my day and I felt like I could breathe again. My ring means the world to me. I so appreciate your professionalism and knowledge and within minutes you found it. Hopefully I don't loose something again but if I ever need #SeattleRingHunter I know who to call! Thanks again! Christi Downs Bellevue, WA
My ring means the world to me. I so appreciate your professionalism and knowledge...