Our focus is finding and reuniting you with your lost property, on land and underwater - we can find it!
Register
Get started by verifying your email address and setting up your password.
Choose Location
Pick a location from our list of available locations.
Subscribe
Select subscription plan based on your preference and subscribe.
Success Stories
Jake loses Gold Ring while chopping down 100ft tall tree
Diamond Engagement Ring found in grass at Irvine, California Park
Reunited Jackie with her Mother's Wedding Ring
Beautiful Engagement Ring Returned to Owner
Found 2 Rings Lost 6 Months Ago in Moore Bank Sydney
SENTIMENTAL HEIRLOOM COIN LOST DURING WEDDING-Recovered and Returned to Owner.
"Biblis" ein Geschenk eines Freundes
Gold Wedding Ring Found and Returned in Sand at Crystal Cove, Newport Beach, CA.
"Frankfurt" The owner of the ring have found her own ring herself
Reviews
It was the day before NYE on a remote beach north of Coffs when my partners daughter lost her engagement ring whilst camping. I found Michael in a Google search and asked if he knew of anybody in the Coffs Harbour area who may provide a metal detector service. He put me onto Kyle and he was immediately onto it, enthusiastic, checking tide times, his gear and ready to go. Kyle didn't hesitate with the hour long drive and 20-30km of it on gravel road, sand dunes and wading through the creek for the last section to the camp. He searched the sand through until 10pm under torch light with no luck, but he then returned the next morning. Within 20min he found it!! Thank you Kyle, you are such a genuine person, polite, professional and truely dedicated. Thank you so much for your effort. Helen
Engagement ring found at Pebbly Beach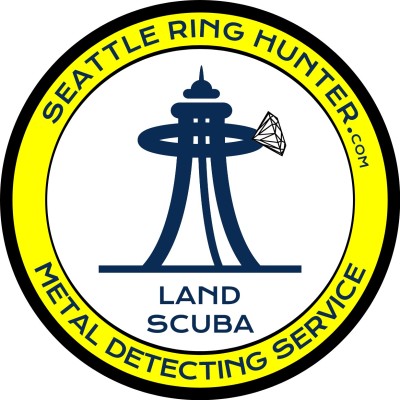 This truly was an unbelievable recovery. We live in AZ and the rings had been lost on the course for almost 3 weeks, there was a lot of doubt, but I had to try. I kept thinking, a year from now, if I don't at least give it my best shot, I would still wonder, what if? I am still in shock that we found them. When I look at them, it is with joy like never before. Thank you Jeff Morgan for agreeing to help us…..a 6 hour round trip in the car, and nearly 6 hours of searching. We couldn't have done it without you!
Thank you Jeff Morgan for agreeing to help us….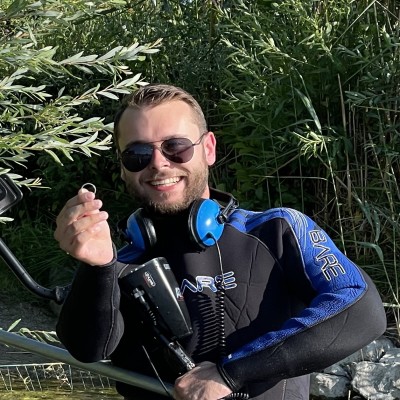 Ich hatte meinen Ehering verloren und nach zunächst erfolgloser Suche den Kontakt zu Ringfinder gesucht. Gemeldet hat sich Janik Ratke. Der Kontakt war sehr freundlich und Hilfsbereit. Schon im Telefonat wurden Gegebenheiten geklärt und ein Termin ausgemacht. Glücklicherweise ist der Ring dann doch noch gefunden worden. Für die freundliche und hilfsbereite Kontaktaufnahme möchte ich hier dennoch eine Bewertung hinterlassen. :)
K N
On a day when I was very busy with my outrigger canoe tours at the beach I lost my I Phone somewhere between the sand and the water. When I realized that I lost it, it was too late to turn the tour around. It was an hour long tour. During the hour long tour I was trying to figure out how I would explain the loss of my second phone to my wife. Lucky for me Paul was on the beach with his metal detector and he found my phone right away and he didn't even ask for payment but I am indebted to him for saving my day. Thank you, Terrence
Terrence lost his business I Phone in the water at a large beach.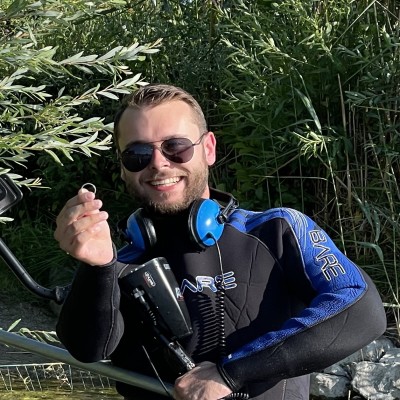 Sehr begeistert. 12 Stunden nach Erstkontakt kamen 2 sehr nette Taucher. Nach kurzer Einweisung und anlegen der Ausrüstung wurde Mein Ehering in 5 Minuten aus dem Baggersee geborgen. Danke Jungs
Patrick Schneeberger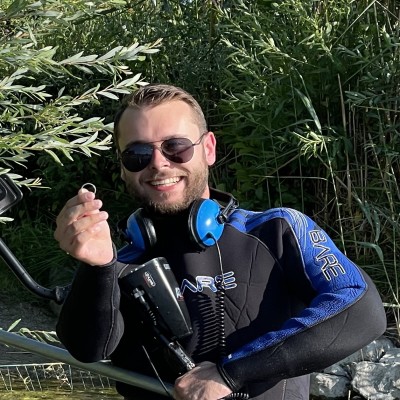 Meine Frau hat am 28.07.2021 ihren Ehering beim Baden in der Ostsee verloren. Noch in der selben Nacht hat uns Kai von Ringfahnder.de beraten und an Marcel und Lukas von Ringfinder.eu vermittelt. Mit den beiden haben wir uns am Abend des Folgetages zur Suche am Strand getroffen. Die beiden sind bestens ausgerüstet, erfahren, strukturiert und super freundlich. Während Lukas den Strand durchkämmt hat, ist Marcel ins Wasser gegangen. Nach gefühlten 2 Minuten war der Ring gefunden. Unglaublich! Von uns für alle Beteiligten eine klare Empfehlung in den Punkten: Kommunikation, Vertrauenswürdigkeit, Zuverlässigkeit und Professionalität. 1000 Dank noch einmal an alle und beste Grüße
Tamer Saka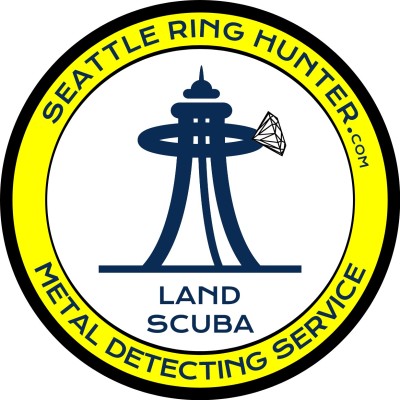 Chris Straube here, I'm Patricia and Barry's son. Just wanted to thank you for finding Mom's wedding ring...I can't believe you found it on such a busy stretch such as Alki! It truly blows the mind. Keep up the good work, and thanks again. -Chris Straube Seattle, WA
I can't believe you found it...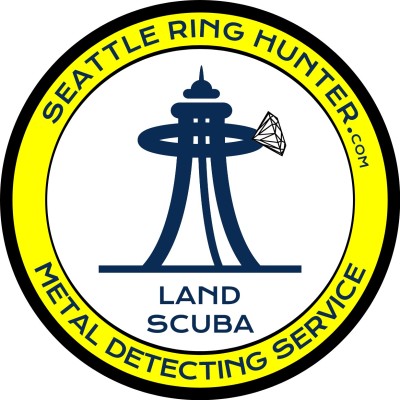 Jeff, you're THE BEST! Thanks again for recovering my ring. I am so happy I found you. Thanks to you for making it such an amazing event and fun story I'll remember forever. Teresa Sicade Bainbridge Island, WA
Jeff, you're THE BEST!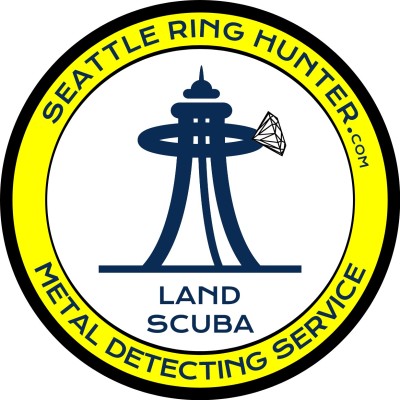 I wanted to share my incredible 10/10 experience regarding Jeff Morgan The Seattle Ring Hunter!!! I recently lost 3 very expensive rings in my deep backyard (1 engagement ring, 1 wedding band, and 1 jewelry ring). These rings had deep sentimental importance and were also valued at over $160K. . . . . . I knew they were lost in the deep woods of my large 10 acre property that was very sloped and difficult to even get through. Jeff has tremendous experience and ingenuity in developing a very strategic system to map out the yard and locate the ring(s) using intense attention to detail and various metal-detection equipment. The first 2 days there was no luck, but on the 3rd day 2 rings were found, and on the 4th day the 3rd and final ring was also found!!! It was one of the happiest moments of our lives, and we can't thank Jeff enough for his persistence, professionalism, determination, and positivity throughout the process. He is definitely a "People Person" with a warm personality and awesome communication skills. It is obvious he takes great pride in his work, and literally he changes people's lives where many have lost all hope and are in a very bad place. We whole-heartedly recommend and endorse Jeff Morgan The Seattle Ring Hunter!!! He is the best. Ed - North Bend, WA
Incredible 10/10 experience regarding Jeff Morgan The Seattle Ring Hunter!!!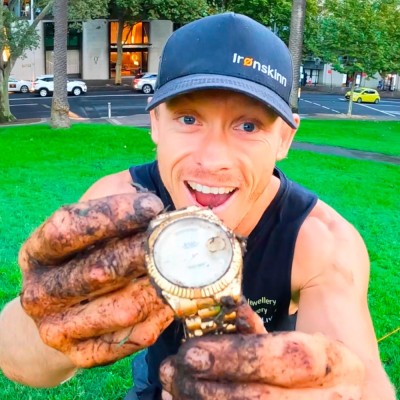 Thank you so so much Michael, the effort you put into finding our ring was incredible. my family and friends told me theres no hope and you won't find my fathers ring. just let it go they say its gone forever!!! my mother was very sad as you know my father recently passed away and this ring meant a lot to our family, when i spoke with you on the phone you were so confident even though the location is a 5km walk in mud just to get to you remained confident the whole way through. i still can't believe you found the ring. im going to tell everyone about ljrworldwide.com you guys are LEGENDS THANK YOU STEFANO
THANK YOU MICHAEL OLIVER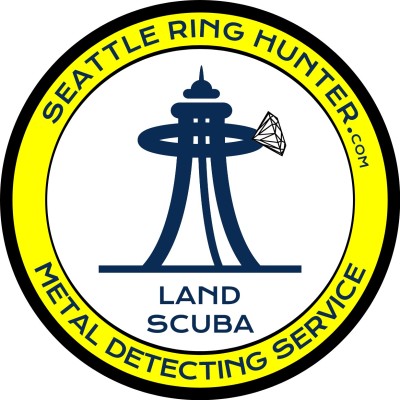 Jeff was our ring finding hero!! After losing my engagement ring in our yard days after the proposal, I discovered Jeff through the ring finders website. He was so reassuring and kind and came to our house the same day I called. Using his expertise and tools he found the ring, buried in wood chips, within 30 minutes! My fiancé and I are amazed and so deeply grateful for his help. Carolyn - Shoreline, WA
Jeff was our ring finding hero!!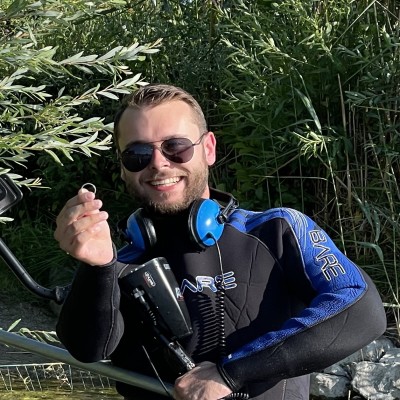 Vielen für den tollen Einsatz. Ehering im See verloren und durch Euch wieder gefunden. 💍. Vielen Dank, Ihr seid die Besten!!!
Michael Kelp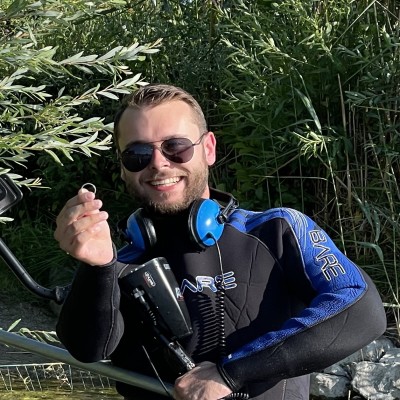 Danke an die Kooperation mit Ringjäger. Uns konnte erfolgreich geholfen werden.
Mario Mülsow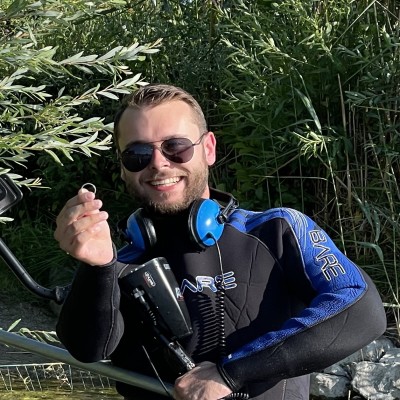 5 Stunden nach Kontaktaufnahme war der Ring gefunden! Super, top, danke!
Xian Xian