Our focus is finding and reuniting you with your lost property, on land and underwater - we can find it!
Register
Get started by verifying your email address and setting up your password.
Choose Location
Pick a location from our list of available locations.
Subscribe
Select subscription plan based on your preference and subscribe.
Success Stories
Free Dive for David's Lost Wedding Ring
Beautiful Engagement Ring Returned to Owner
Lost Gold Chain with Ring Recovered on Block Island, RI 8/2/2023
Lena lost her 21st B,day present 🎁 Gold Ring 💍
Heirloom Gold Necklace FOUND
Lost ring recovered airlie beach
METEORITE WEDDING RING LOST FOR 25 DAYS IN PARK RECOVERED AND MAILED BACK TO OWNER
Tiffany Diamond ring lost over a week
18k Lost Gold Chain at Dee Why Beach, returned to owner
Gold Wedding Ring Found and Returned in Sand at Crystal Cove, Newport Beach, CA.
Found $100,000 gold diamond Rolex
Reviews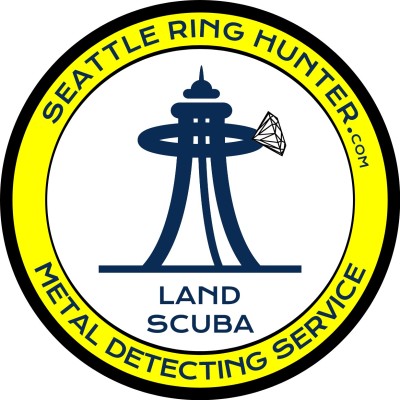 Jeff, you're THE BEST! Thanks again for recovering my ring. I am so happy I found you. Thanks to you for making it such an amazing event and fun story I'll remember forever. Teresa Sicade Bainbridge Island, WA
Jeff, you're THE BEST!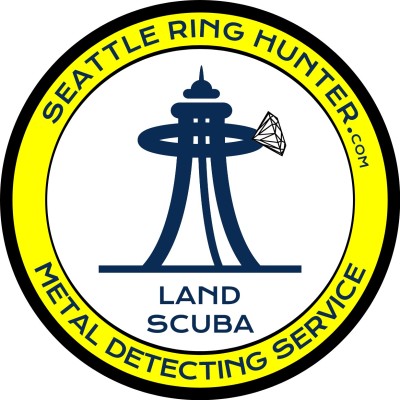 Jeff was quick to respond to my message about my lost wedding ring on a 25 acre ranch. He believed I had a good chance of recovery because of the details I had given him. He provided me with so much information about how he works to find things that it gave the hope back that I had lost after not finding my ring for 2 months. Jeff was very thorough and efficient. He was out in the rain for hours, making sure no piece of land was left un-searched. After 4 long hours of metal detecting, he found my ring in a completely different spot than I had told him I thought it was! He was amazing! Chelsea Johnson Olympia, WA
Jeff was very thorough and efficient...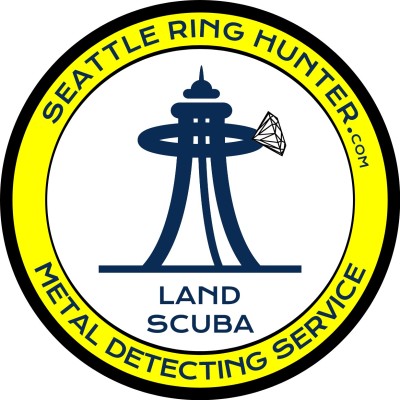 A big thank you to Jeff #SeattleRingHunter from The Ring Finders. I am so thankful that he answered my husband's email within minutes. He happened to have time that very day, Valentine's Day, to come all the way to Puyallup from Auburn. He'd found my ring that I had lengthy and tiredly searched for 2 weeks for in less than 30 minutes. He has all the top notch high Tech equipment. He's very knowledgeable and thorough. But most of all he has a kind heart and a passion for connecting people back with their cherished items. Hands down amazing experience. Thank you so much Jeff for your time, your positive energy, and returning me with my wedding ring. Andrea Knapman Puyallup, WA
He has a kind heart and a passion for connecting people back with their cherished items...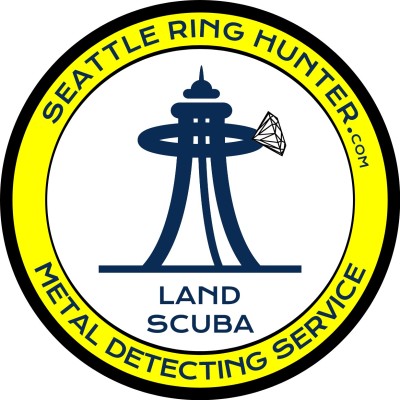 I wanted to share my incredible 10/10 experience regarding Jeff Morgan The Seattle Ring Hunter!!! I recently lost 3 very expensive rings in my deep backyard (1 engagement ring, 1 wedding band, and 1 jewelry ring). These rings had deep sentimental importance and were also valued at over $160K. . . . . . I knew they were lost in the deep woods of my large 10 acre property that was very sloped and difficult to even get through. Jeff has tremendous experience and ingenuity in developing a very strategic system to map out the yard and locate the ring(s) using intense attention to detail and various metal-detection equipment. The first 2 days there was no luck, but on the 3rd day 2 rings were found, and on the 4th day the 3rd and final ring was also found!!! It was one of the happiest moments of our lives, and we can't thank Jeff enough for his persistence, professionalism, determination, and positivity throughout the process. He is definitely a "People Person" with a warm personality and awesome communication skills. It is obvious he takes great pride in his work, and literally he changes people's lives where many have lost all hope and are in a very bad place. We whole-heartedly recommend and endorse Jeff Morgan The Seattle Ring Hunter!!! He is the best. Ed - North Bend, WA
Incredible 10/10 experience regarding Jeff Morgan The Seattle Ring Hunter!!!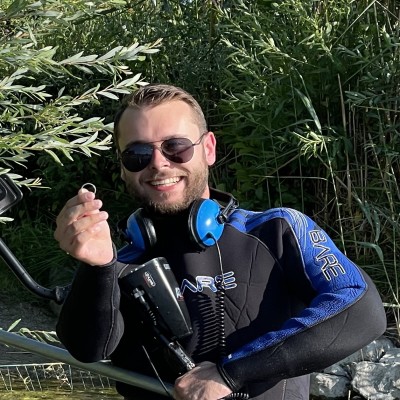 Absolute Empfehlung 🤩 ich habe meinen Ring auf einer Pferdekoppel verloren und hatte keine Ahnung, wo genau. Wir haben stundenlang erfolglos selbst gesucht. Ein halbes Jahr später haben die Ringfinder nur 40 Minuten gebraucht und waren erfolgreich. Ich war selten so glücklich wie an diesem Tag. So schön, dass das Team das freiwillig macht und einem etwas so wertvolles (vor allem emotional) wieder zurück gibt. Vielen Dank!!!!
Sina Wettig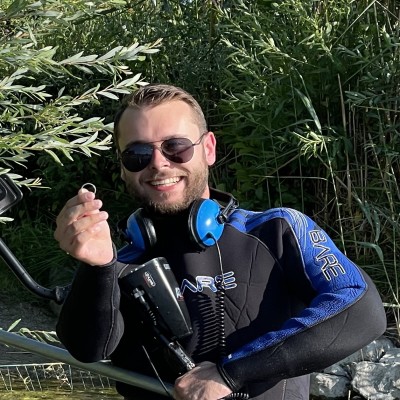 Nicht einmal 1/2 Tag ist vergangen von der Meldung meines Verlustes, bis zum Fund meines Verlobungsrings. Dazu kommt, dass jede Kontaktperson unglaublich nett ist und man merkt einfach wie sehr diese sich mit einem freuen. Einfach großartig. 1000 Dank
Victoria Originals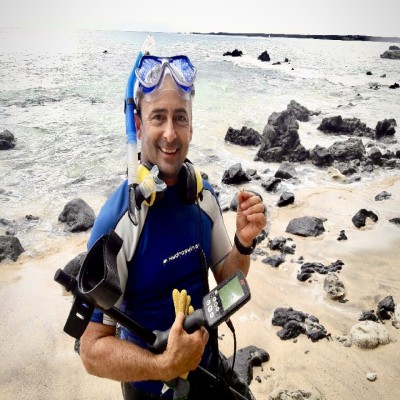 Testimonial: Adam!!!!! He is amazing! I lost my parent's wedding bands in the yard. I called Adam after searching for over a week with my own metal detector. Adam showed up and found both rings within less than 5 minutes! I'm eternally grateful ????????????????
2 GOLD SENTIMENTAL RINGS FOUND IN JACKSONVILLE, FL. .. BY LostJewelleryRecovery ADAM GREENBURG
It was the day before NYE on a remote beach north of Coffs when my partners daughter lost her engagement ring whilst camping. I found Michael in a Google search and asked if he knew of anybody in the Coffs Harbour area who may provide a metal detector service. He put me onto Kyle and he was immediately onto it, enthusiastic, checking tide times, his gear and ready to go. Kyle didn't hesitate with the hour long drive and 20-30km of it on gravel road, sand dunes and wading through the creek for the last section to the camp. He searched the sand through until 10pm under torch light with no luck, but he then returned the next morning. Within 20min he found it!! Thank you Kyle, you are such a genuine person, polite, professional and truely dedicated. Thank you so much for your effort. Helen
Engagement ring found at Pebbly Beach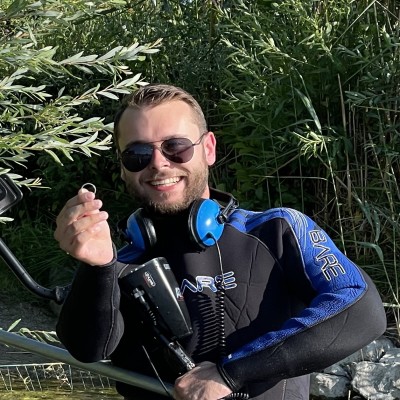 Haben unsere Ring nach 5 Minuten im Wasser wiedergefunden! Vielen lieben Dank! 🙌🏻
Laura Grossmann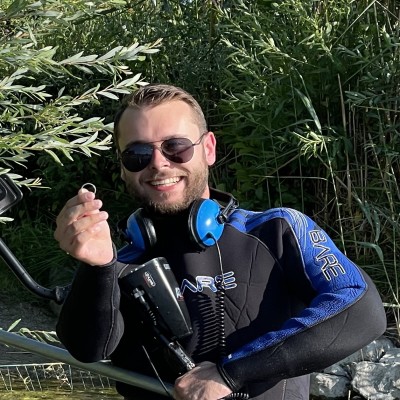 Ringfinder.eu, allen voran Yannik und Pascal, vielen Dank für das Wiederfinden meines Eherings im Bodensee. Kann euch nur loben. Alles sehr einfach und fair mit euch zu "arbeiten". Unglaublich wie schnell das gehen kann von Kontaktaufnahme bis zum wiederfinden des Ringes. Hat echt Spass gemacht und war verdammt interessant euch beim suchen zu beobachten. Normal würde jetzt folgen: "immer wieder gerne" aber seid mir nicht böse wenn ich trotzdem zukünftig mehr acht auf meinen Ring gebe will . Ebenso ein fettes Lob an Erik von auftragssuche.ch der uns ebenfalls unterstützt hat.
Sebastian Sickler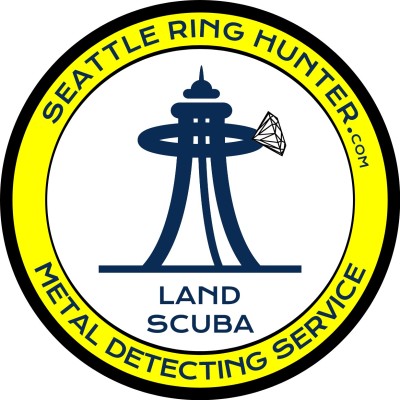 My friend and I went for a walk one evening and she felt her ring fall off her finger. We knew it was nearby but couldn't find it. I found Jeff on: https://theringfinders.com/Jeff.Morgan/ He was very reassuring over the phone during the stressful situation. He was willing to come all the way to north Seattle to help that evening. Over the phone he offered advice for our search and we found it before his long drive. I give credit to Jeff for the ring being found! We need more caring people like him. Thanks again! Claire Tadych Seattle, WA
I give credit to Jeff for the ring being found! We need more caring people like him.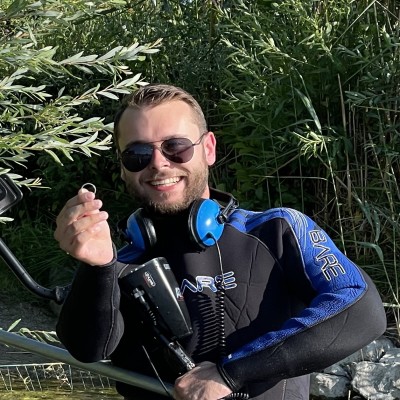 Vor 3 Wochen habe ich beim Ballwerfen für meinen Hund meinen Ehering verloren. Da dieser mit dem Vorsteckring und dem Ehering meiner verstorbenen Mutter zusammen gelötet war , stellte er für mich einen sehr hohen emotionalen Wert dar. Trotz häufiger Suche ,auch mit einem Metalldetektor ,haben wir ihn nicht gefunden. Über FB bekam ich den Tipp, Kontakt zu den Ringfindern aufzunehmen. Innerhalb einer Stunde, nach dem ersten Gespräch, hat sich Björn bei mir gemeldet und am selben Tag mehrere Stunden die Wiese abgesucht. Leider ohne Erfolg. Er hat 3 Tage später, nochmal gesucht, und den Ring nach wenigen Minuten gefunden. Ich bin einfach nur glücklich und völlig begeistert, wieviel Einsatz Björn geleistet hat. Er ist mein absoluter Ringfinderheld !!!
Karin Thaler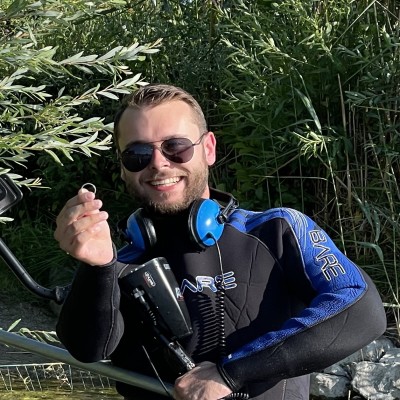 Peter der uns von Jannik vermittelt wurde, hat unseren Ehering nach ca. 1,5 Stunden suchen wieder gefunden. Man kann mit Gewissheit sagen, dass die Jungs nicht wegen des Geldes da sind und eine riesen Portion Enthusiasmus mit auf die Suche bringen, großzügig entlohnt haben wir den erfolgreichen Fund unseres Eherings dennoch, das versteht sich ja von selbst. Wir waren überglücklich, als Peter den Ring im Gras wieder gefunden hat!
Philip Schuster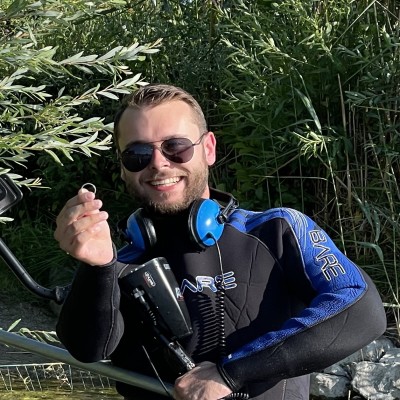 Leider sind nur 5 Sterne möglich, denn heute ist Herr Becker von Ringfinder.eu bei der Suche unseres vor 4 Monaten verlorenen Eherings und nur wenigen Erfolgschancen mit seinem Metalldetektor tatsächlich fündig geworden! Er ist sehr nett & kompetent! Vielen Dank & alles Gute!
Heidi Kusan