Our focus is finding and reuniting you with your lost property, on land and underwater - we can find it!
Register
Get started by verifying your email address and setting up your password.
Choose Location
Pick a location from our list of available locations.
Subscribe
Select subscription plan based on your preference and subscribe.
Success Stories
(LOST & FOUND) HELP FIND OWNER OF THIS BEAUTIFUL RING
Diving for Stefanie's Lost iPhone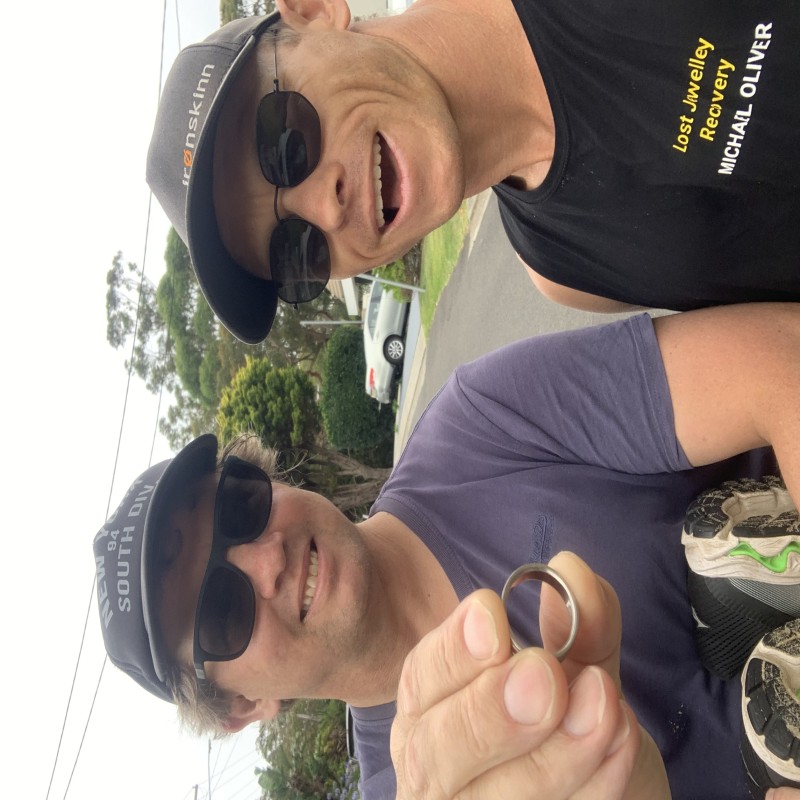 Found Owners Lost Ring Underwater in 1 hour
Garden landscaping resulted in lost wedding band
SEARCHING FOR $160K IN THREE DIAMOND WEDDING RINGS PART 1 OF 2
Found $60000 gold diamond engagement ring
Lost Wedding Ring, Maroubra Beach Metal Detecting Service
Diamond Engagement Ring Found
Lost ring recovered airlie beach
(LOST & FOUND) HELP US FIND OWNERS OF THIS LOST PROPERTY
Found sentimental rings in rock garden
Found $17000 bangle in just 6 minutes of the dive Found $17000 bangle in just 6 minutes of the dive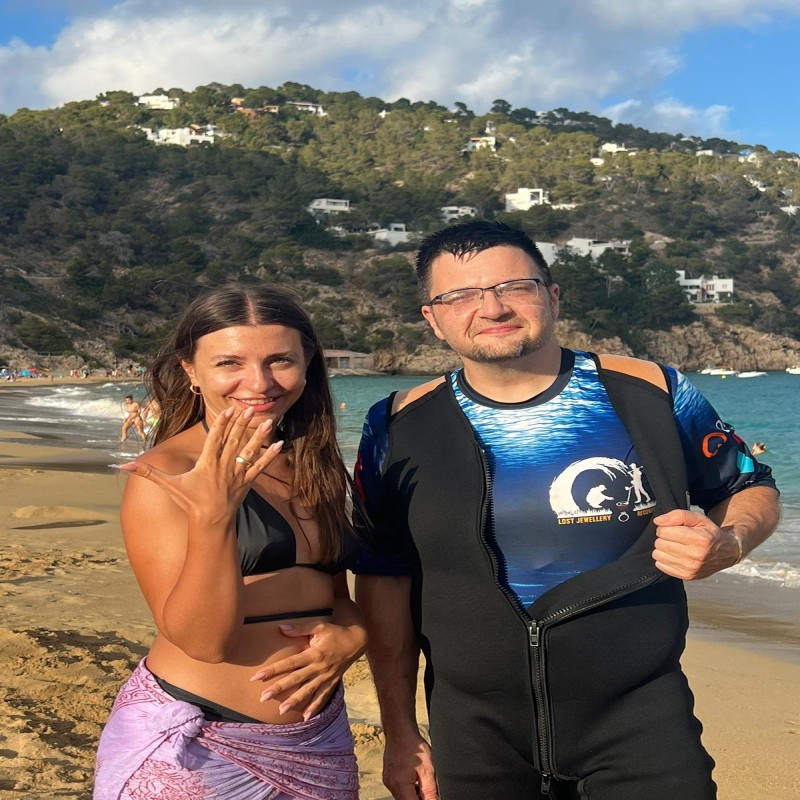 Reviews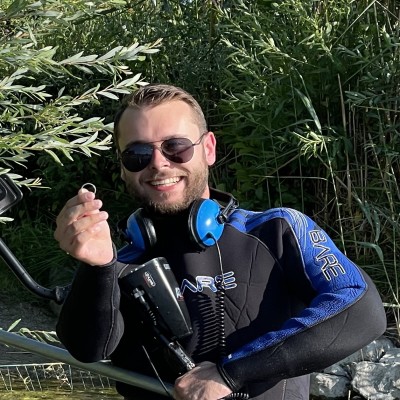 Wirklich unbeschreiblich klasse! Wir haben meinen Ehering paar Tage nach der Hochzeit am Strand verloren und hatten kaum Hoffnung das der Ring gefunden werden kann. Zumal wir am folgetag abreisen mussten und nicht mehr vor Ort waren. Doch die Ringfinder sind wirklich klasse. 2 Tage nach Anfrage führen die Ringfinder raus auf die Insel und fanden den Ring in kürzester Zeit. Die Kommunikation und Absprachen funktionieren klasse und die ganze Familie ist sehr glücklich und erleichtert, dass der Ring doch gefunden wurde. Vielen vielen Dank Ringfinder und an alle die das hier lesen: habt vertrauen und fragt die Ringfinder um Unterstützung. Sie geben ihr bestes um euch zu helfen!
Michael Stalmach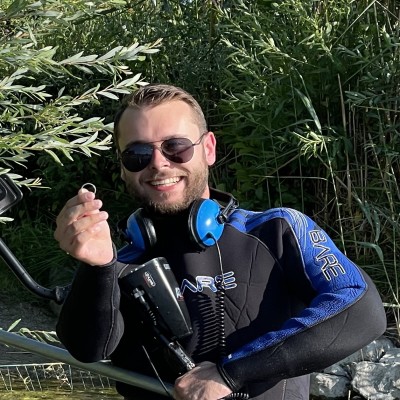 Freundlich, zuvorkommend, hilfsbereit! Tolle Truppe.
Lorenz Kraft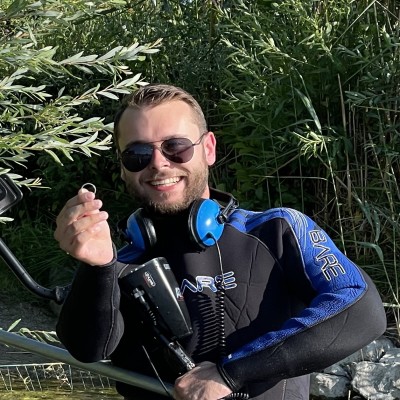 Ein dickes Dankeschön an Marcel und Lukas, die nach ihrem Arbeitstag noch schnell zu Hilfe kamen und unermüdlich meinen Garten nach meinem Verlobungsring durchsuchten. Die beiden sind sehr versiert in ihrem Fach, super freundlich und geben auch gern Auskunft über ihre Arbeit als Ringfinder. Nach nicht allzu langer Zeit war der Ring wieder da und ich überglücklich. Top Leute. Absolut zu empfehlen. DANKESCHÖN.
Anja Vieweg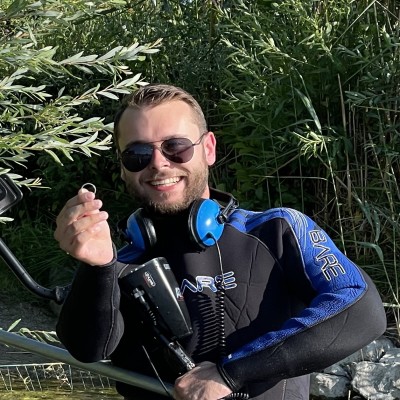 Schnelle und sehr freundliche Hilfe. Es war direkt jemand in der Nähe zur Stelle, und auch ein paar Stunden erfolglose Suche hat die Motivation nicht gebrochen. Am nächsten Tag wurde der Ring dann unter erschwerten Bedingungen gefunden! Super Service, werde ich jederzeit weiterempfehlen
hypnotalex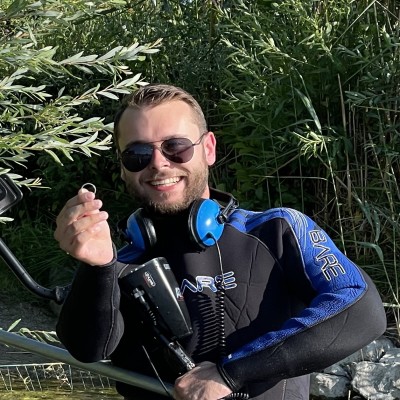 1000 Dank das ihr unseren Ring wieder gefunden habt. Ich kann es kaum glauben. Es war eine sehr freundliche Kontaktaufnahme und eine schnelle Abwicklung. Ich habt tolle Arbeit geleistet. Danke 🙏🏼
Sabrina Nehls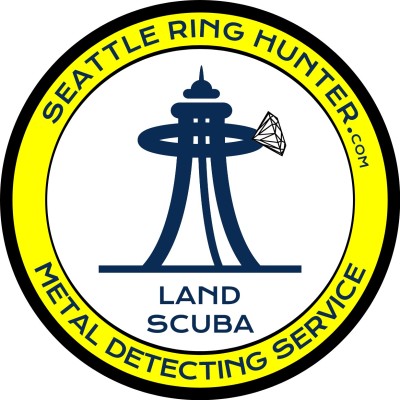 We were strolling on the beach when my husband dropped his ring. We knew the general area where the ring fell off, and were confident of finding it. However, two hours later, we were not having any luck. A google search for "find lost ring in sand" led me to Jeff. The moment I contacted him , Jeff leapt into action - researching the location and the tide tables. All we did was send him a photo showing the location where we thought the ring fell down. Jeff was on the spot within an hour, and he located the ring in the next hour. Despite the cold weather and an early shift the next day, Jeff showed up in time to help us out. Thanks Jeff !! Regards, Deepika
Thanks Jeff !!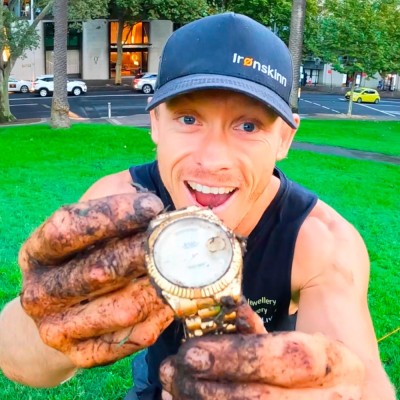 Michael Oliver you're an absolute legend, you really saved my marriage. My wife and I had our doughts when you turned up in a tuxedo wetsuit haha. Your commitment and enthusiasm to help is truly inspiring. Seeing you out there with waves crashing over your head for over 2 hours, you did not stop. Your like a machine, still can't believe you not only found the first ring we lost, you also found the second ring we lost in those heavy waves. If you lose your ring Michael's the man to find it, like Michael Oliver said to us. IF IT'S THERE I WILL FIND IT. Thank you Michael
Tracy & Ryan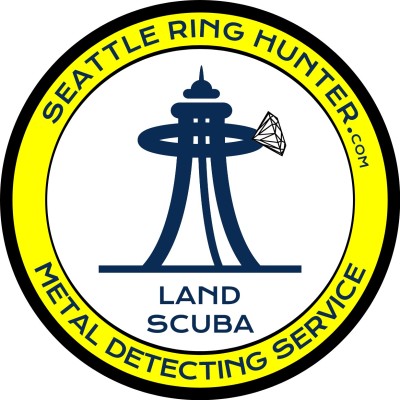 Jeff is like a saint, a ninja, a magician and superhero all rolled into one! After searching 3 hours underwater I gave up all hope of finding my ring. A month or so later I randomly heard of The Ring Finders and contacted him. He searched once and had no luck (underwater in December!) Fast forward to June and I got a text from him. Turns out even though I gave up hope, he didn't. After nearly 9 months underwater HE FOUND MY RING! I can't emphasize enough how awesome he is. Never give up hope, he bought new equipment, dove in the middle of winter and just kept trying till he found my ring. The world needs more people like Jeff. Rowan Chadwick Minneapolis USA
Jeff is like a saint, a ninja, a magician and superhero all rolled into one!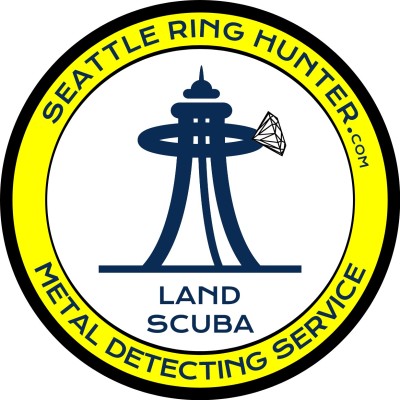 Jeff! Thank you so much!!! You made my day and I felt like I could breathe again. My ring means the world to me. I so appreciate your professionalism and knowledge and within minutes you found it. Hopefully I don't loose something again but if I ever need #SeattleRingHunter I know who to call! Thanks again! Christi Downs Bellevue, WA
My ring means the world to me. I so appreciate your professionalism and knowledge...
Can't write enough positive things about Dave. We thought we completely lost my promise ring in the water that meant the world to me. Called Dave and he came as soon as he could and assured us it wouldn't be too hard to find. He was able to find it within 45 minutes and I can't thank him enough! I thought it was absolutely lost forever, but thanks to him the ring was found. Extremely thankful for him and would recommend him 100%! :)
Promissory ring Found and Returned at Makena Beach
I was unfortunate enough to lose an 18ct gold with 1.5cts of diamonds on our 14 acre property while working!!!! Mind you the area I lost it was probably about 2 acres, long grass and a lot of tree branches! My husband had given it to me for our 20th wedding anniversary 6 mths prior! I was beside myself. Somebody suggested I hire a metal detector or 4! I put a post on our local Facebook marketplace, and Kyle replied within the hour. He basically said he was around where our property was, and was more than happy to come by and take a look! Kyle and his gorgeous wife arrived with 2 metal detectors and a wealth of experience and knowledge. They literally covered every square cm of the area I'd been working in. 3 hours later, I'd given up hope. Kyle said he'd go for one last look, and off he went. Much to my absolute astonishment and absolutely delight, he was successful! He never gave up, and was genuinely almost as happy as I was! I literally almost passed out with shock…..I thought it was gone forever!!! Kyle and Milli were so enthusiastic and caring! I cannot recommend Kyles incredible service if you ever find yourself in a situation with a piece of lost jewellery or something of sentimental value! 10/10 for service with a smile and a passion for helping!!! Thank you so so much Kyle and Milli!!!
Found, 18c bangle with 1.5c of diamonds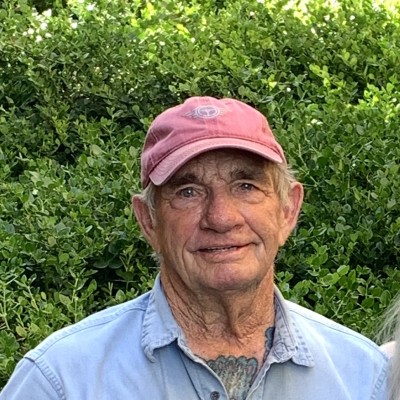 A short time ago this afternoon I arrived at my Aunt and Uncle's Vacation rental in #NewportBeach to a somber scene. It turned out that my Nana, Fina, walked out to the water and lost her footing when a small wave hit her and knocked her down. Upon getting up and drying off, she realized that her wedding ring was gone 😢. As most of you know, my Grandfather just passed away about a month ago, so his loss, coupled by today's situation, were becoming quickly too much for her to handle. Thanks to some quick thinking by my Cousin, Nicodemus, he was able to find Stan, the Metal Detector Man, a local businessman who quickly arrived and within an hour, he had my Grandmother's ring back on her finger!!! What could have been a disaster emotionally turned out to be a story we will remember forever. Thanks, Stan! You have no idea how much we appreciate what you were able to do!!
50 year old wedding band lost in surf, Newport Beach, California .. Recovered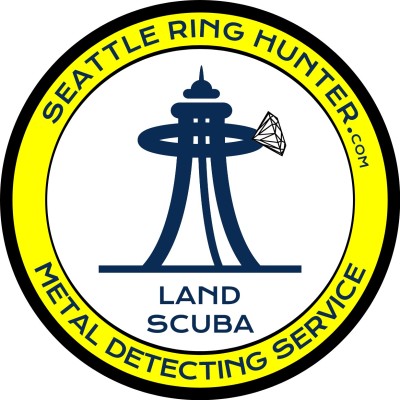 Jeff, All I ever wanted was just to find my phone, even in the condition you found it in. Now I can have closure and not be stuck. I can move on now. I am so grateful for your help. Lost My Phone Mill Creek, WA
I am so grateful for your help.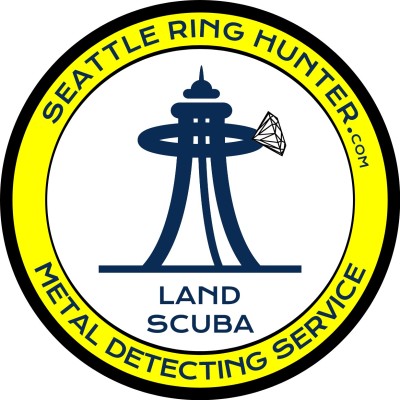 This truly was an unbelievable recovery. We live in AZ and the rings had been lost on the course for almost 3 weeks, there was a lot of doubt, but I had to try. I kept thinking, a year from now, if I don't at least give it my best shot, I would still wonder, what if? I am still in shock that we found them. When I look at them, it is with joy like never before. Thank you Jeff Morgan for agreeing to help us…..a 6 hour round trip in the car, and nearly 6 hours of searching. We couldn't have done it without you!
Thank you Jeff Morgan for agreeing to help us….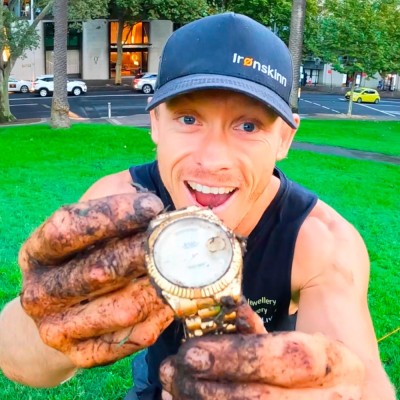 Thank you so so much Michael, the effort you put into finding our ring was incredible. my family and friends told me theres no hope and you won't find my fathers ring. just let it go they say its gone forever!!! my mother was very sad as you know my father recently passed away and this ring meant a lot to our family, when i spoke with you on the phone you were so confident even though the location is a 5km walk in mud just to get to you remained confident the whole way through. i still can't believe you found the ring. im going to tell everyone about ljrworldwide.com you guys are LEGENDS THANK YOU STEFANO
THANK YOU MICHAEL OLIVER