Our focus is finding and reuniting you with your lost property, on land and underwater - we can find it!
Register
Get started by verifying your email address and setting up your password.
Choose Location
Pick a location from our list of available locations.
Subscribe
Select subscription plan based on your preference and subscribe.
Success Stories
(LOST & FOUND) HELP US FIND OWNER OF THIS LOST RING
Wedding Ring Lost days BEFORE the Wedding!!
GOLD & DIAMOND ENGAGEMENT RING LOST AT ST. AUGUSTINE BEACH, FL. RETURNED BY ADAM
"Merkendorf" Ring bei der Geburt im Kuhstall verloren
Lost Ring Found at Red Leaf Pool Sydney, Returned to owner
Lena lost her 21st B,day present 🎁 Gold Ring 💍
Ring recovered sports fields mackay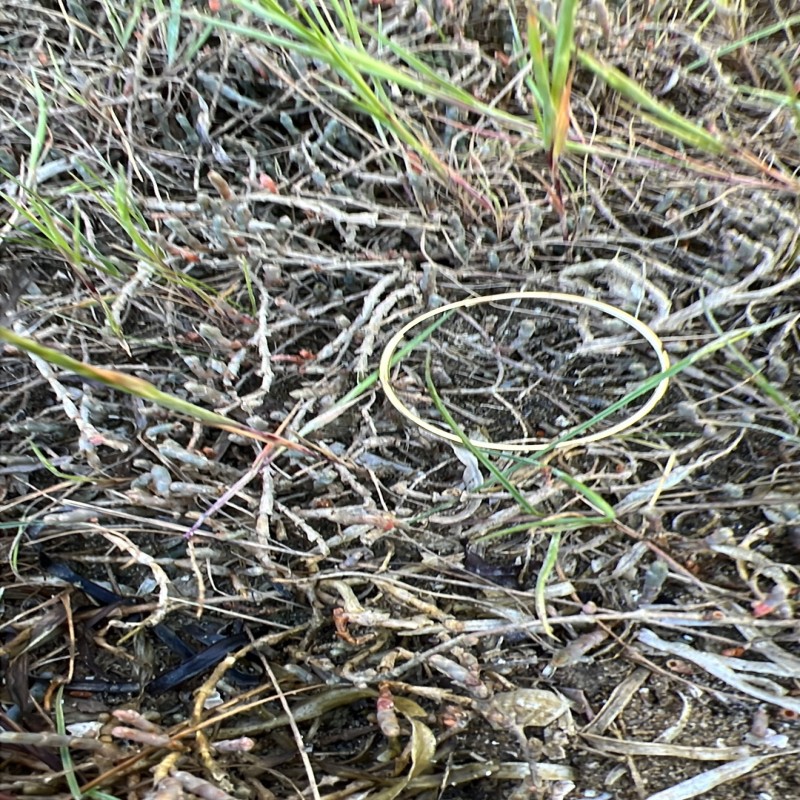 Sentimental gold earring recovery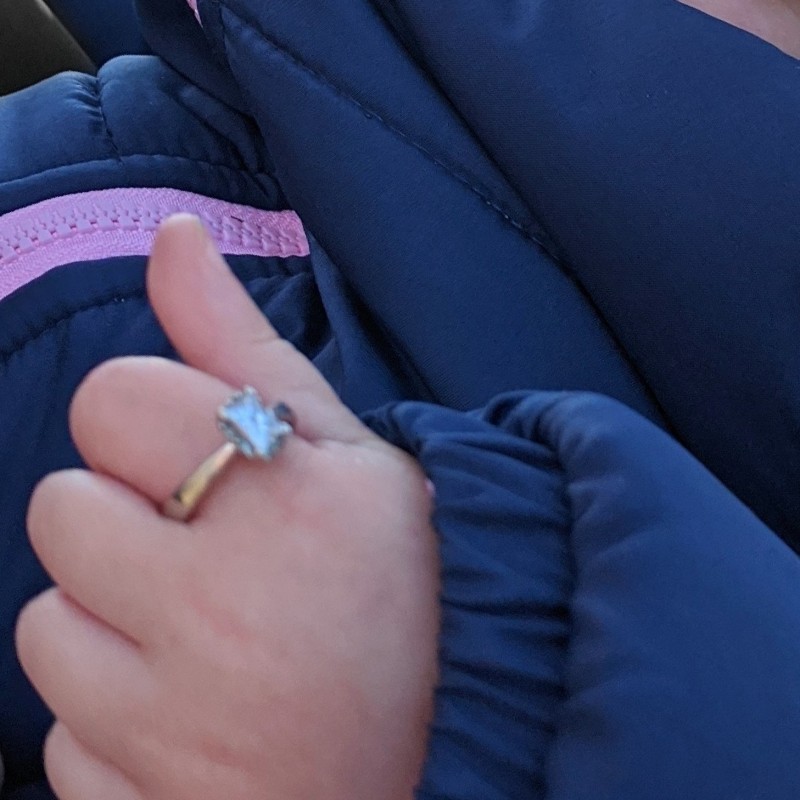 Australian newlyweds lost their diamond wedding ring after two days of marriage.
GOLD DIAMOND WEDDING BAND RETURNED TO OWNER AFTER GIVING UP HOPE.
Reviews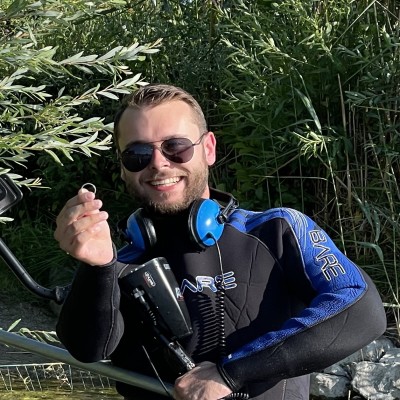 Super sympathisch, ehrlich, hilfsbereit, schnell und richtig motiviert bei der Suche, die in kurzer Zeit erfolgreich verlief. Kann die Ringfinder sehr empfehlen!
Josua Neudeck
Testimonial From Anji Greene. "I want to express my sincere gratitude to Tom for his kindness and generosity in retrieving my iPhone 13 from a canal on Lake LBJ. My phone had been lost for 45 days, and I had already accepted that I would have to replace it. However, after finding Tom on Facebook, he offered to help me find it. He spent over 30 minutes searching for it with equipment and diving gear. He even had to add 30 pounds of weight to anchor himself down in the 4-5 feet of murky water to feel around in the algae and gunk to finally find my phone. I am so grateful to Tom. The phone amazingly works perfectly after drying it out. I would highly recommend his services to anyone who has lost a valuable item in the water. He is a very kind and generous person, and he is truly dedicated to helping others." https://youtu.be/jsByZ_u06Ko
Returned iPhone 13 Promax to Owner!
It was the day before NYE on a remote beach north of Coffs when my partners daughter lost her engagement ring whilst camping. I found Michael in a Google search and asked if he knew of anybody in the Coffs Harbour area who may provide a metal detector service. He put me onto Kyle and he was immediately onto it, enthusiastic, checking tide times, his gear and ready to go. Kyle didn't hesitate with the hour long drive and 20-30km of it on gravel road, sand dunes and wading through the creek for the last section to the camp. He searched the sand through until 10pm under torch light with no luck, but he then returned the next morning. Within 20min he found it!! Thank you Kyle, you are such a genuine person, polite, professional and truely dedicated. Thank you so much for your effort. Helen
Engagement ring found at Pebbly Beach
Key recovery on Redhead Beach NSW I got a call from Sally, she had her stuff on the beach & realised she had lost her keys when she returned to her car. After working out a search area which was rather large her keys were recovered in just under an hour I got a call from Sally, she had her stuff on the beach & realised she had lost her keys when she returned to her car. After working out a search area which was rather large her keys were recovered in just under an hour
Sally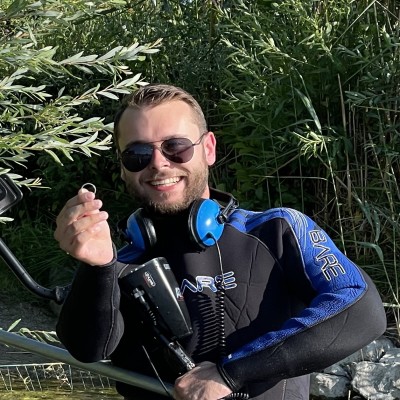 Super nette Organisation, Ring ist glücklicherweise von selbst wieder aufgetaucht aber ich bin mir sicher dass ich hier evtl gute Hilfe bekommen hätte....
Cornelia Jakob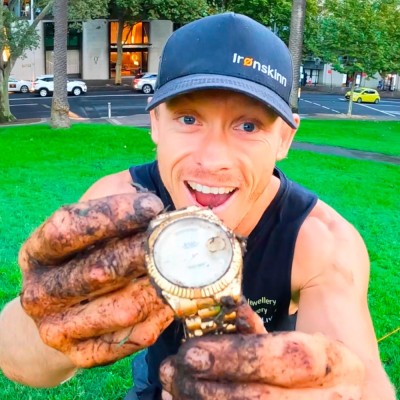 Thank you Michael Oliver for coming out today and helping me find my lost wedding ring. As you know I was Married for over 30 years, my wife passed away 20 years ago and to lose my ring really hurt. You run a great service, I'll let everyone know about ljrworldwide.com and loved your wetsuit by the way, you look like James Bond of finding lost rings. Thanks David
David's Lost Wedding Ring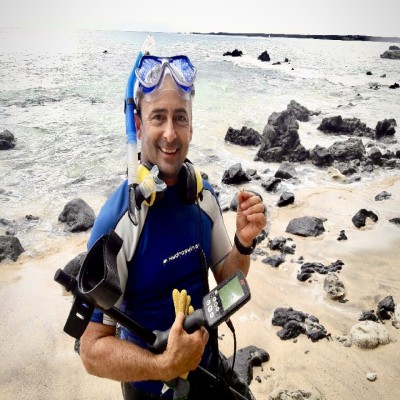 TESTIMONIAL: During Memorial Day Weekend, Me, my Brother and his kids, and my mom all went to the beach for some Sunday fun..After taking a quick dip in the ocean before leaving the beach, I looked down and saw that the worse thing that could ever happened had happened! My ring was missing! A Newlywed's worse nightmare!! Me and my mom couldn't sleep that night, we even tried waking up early the next morning and purchased a medal detector lol After spending hours on the beach and almost giving up. That's when I googled "Ring Finders near me" or "Help I lost my ring in the sand" and I came across Adam! After reaching out, Adam responded swiftly and of course he came to the rescue! The very next morning, Adam met my mom at the spot and eventually Adam was able to find the ring for me! We are so thankful for Adam and we are elated to know that there are still great people in the world! Thank you again Adam! ????????
GOLD AND DIAMOND WEDDING RING FOUND AND RETURNED TO OWNER.. JACKSONVILLE BEACH, FL.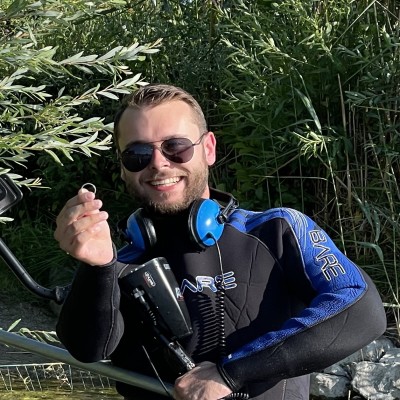 Janik hat meinen Mann seinen Ehering sehr schnell in einem See wieder gefunden. Wir hatten nicht mehr dran geglaubt ihn wieder zu bekommen, jedoch machte er uns Hoffnung und hat ihn tatsächlich wieder gefunden. Wir waren super glücklich darüber! Wir können Janik an jedem weiter empfehlen, super nett und versucht einem so schnell wie möglich bei der Suche zu helfen. Vielen lieben Dank dir nochmal! Viele liebe Grüße von Andrej und Lena
Lena Jungkunz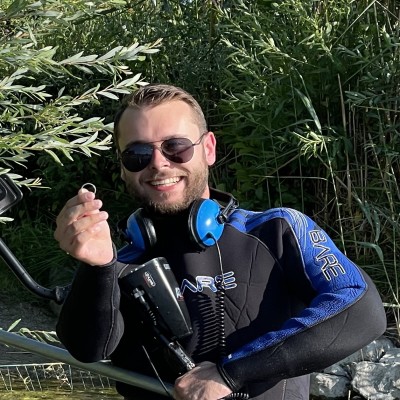 Ein dickes Dankeschön an Marcel und Lukas, die nach ihrem Arbeitstag noch schnell zu Hilfe kamen und unermüdlich meinen Garten nach meinem Verlobungsring durchsuchten. Die beiden sind sehr versiert in ihrem Fach, super freundlich und geben auch gern Auskunft über ihre Arbeit als Ringfinder. Nach nicht allzu langer Zeit war der Ring wieder da und ich überglücklich. Top Leute. Absolut zu empfehlen. DANKESCHÖN.
Anja Vieweg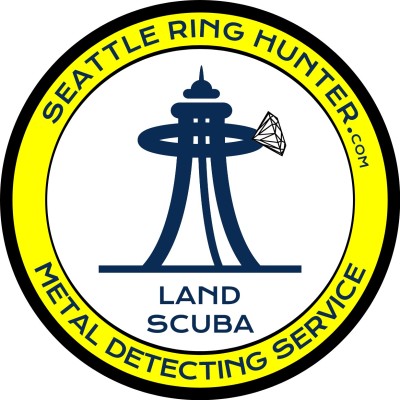 Thank YOU Jeff for diligent efforts and successfully finding my ring which I had given up as lost for good for these past four years. Just by sheer luck I happened to be listening to KIRO last February and since the ring had a lot of sentimental value to me, I thought I'd make one last attempt to locate the ring and reach out to Ring Finder's, not realizing that there was even such a service available. It's utterly amazing how you were able to find the ring buried under a layer of dust inside the tiniest of crevices!! You have no idea how happy both Glenn and I are. This will definitely be one of our best stories to share with family and friends. Next stop will be Shane Co. and we will tell them how you found our ring! Kelly Midomaru - Seattle, WA
This will definitely be one of our best stories to share with family and friends
I was tagged on a social media thread about a lost wedding band. Sven and his partner had been working in the garden cleaning up the Fall leaves and getting ready for Spring planting when one of their matching wedding bands went missing. A beautiful Titanium/Platinum band that was exchanged by the newlyweds just months ago. Turned out to be a short hunt, but gratifying just the same. "We found the ring. Thank you to Terry Smith for coming today to help us find the ring. Took him 2 min and we found it in a bag of leaves!!!! We are so delighted to having found it."
Another Callout, Another Happy Return!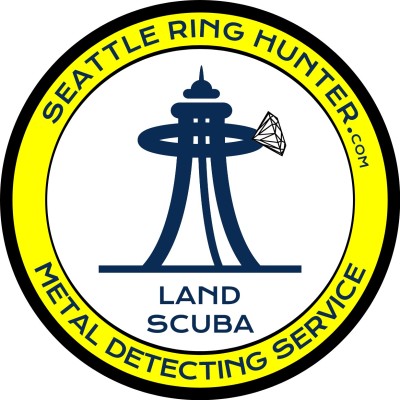 Jeff will be a family legend forever. I did not expect him to drive the lengths that he did, and certainly not at the TIME that he did, to recover my ring during low tide at the beach. The dedication Jeff has for this service is unparalleled and motivated by the love he has received from his Lord. The video says the rest. Jackie & I will always be grateful. -Jonathan Seattle, WA
Jackie & I will always be grateful...
I am in absolute disbelief, Dave is a miracle worker!! I lost my engagement ring a couple feet into the water at low tide and looked around for an hour with goggles unable to find it. My husband called Dave the next morning and he came out right away with a water proof metal detector scanning around where I lost it. He found it within 30 minutes!!! I had already grieved it as gone forever - my great grandma's engagement ring that had been in my family for 120 years - and he found it!!! I am so so grateful to Dave! Such a nice person and so incredibly good at his job!!!
120 Year old Heirloom engagement ring Found in the ocean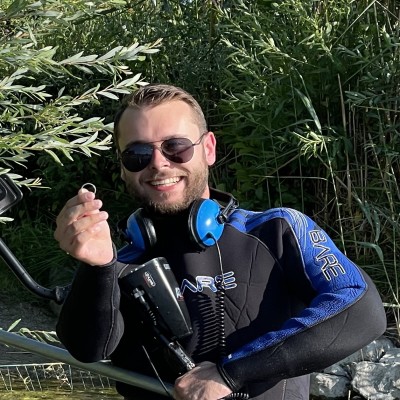 Habe Sonntag meinen Ehering verloren, dann bei der Hotline angerufen und uns wurde noch am gleichen Tag weiter geholfen und haben somit den Ring auch Sonntag wieder gefunden, wir alleine hätten dies niemals geschafft. Alle waren sehr nett und zuvorkommen. Ich bin so froh meinen Ring wieder zuhaben und sehr dankbar für die Hilfe von Ringfinder.eu. Nochmal ein riesengroßes Dankeschön ☺️
Sarahlein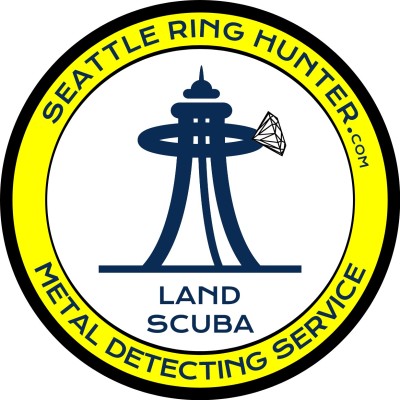 If you lose your ring I would highly recommend you call Jeff Morgan with https://theringfinders.com/Jeff.Morgan/ He rushed out to my house just hours before the big snow and found my ring that I thought was gone for good. He's a super friendly funny guy and is really good at what he does. Dominic Legg - Woodinville, WA
If you lose your ring I would highly recommend you call Jeff Morgan...