Our focus is finding and reuniting you with your lost property, on land and underwater - we can find it!
Register
Get started by verifying your email address and setting up your password.
Choose Location
Pick a location from our list of available locations.
Subscribe
Select subscription plan based on your preference and subscribe.
Success Stories
Garmin watch lost and found
Custom designed Engagement Ring recovered
Unique Heirloom ring FOUND
Owners very happy to have her ring back
Lost Gold Wedding Ring Found in Rehoboth MA
Wedding Ring Lost days BEFORE the Wedding!!
Lost Signet ring found and returned
Reviews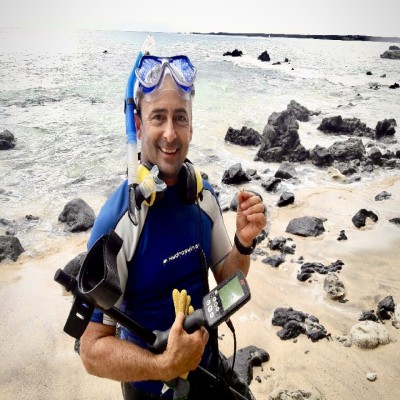 TESTIMONIAL: During Memorial Day Weekend, Me, my Brother and his kids, and my mom all went to the beach for some Sunday fun..After taking a quick dip in the ocean before leaving the beach, I looked down and saw that the worse thing that could ever happened had happened! My ring was missing! A Newlywed's worse nightmare!! Me and my mom couldn't sleep that night, we even tried waking up early the next morning and purchased a medal detector lol After spending hours on the beach and almost giving up. That's when I googled "Ring Finders near me" or "Help I lost my ring in the sand" and I came across Adam! After reaching out, Adam responded swiftly and of course he came to the rescue! The very next morning, Adam met my mom at the spot and eventually Adam was able to find the ring for me! We are so thankful for Adam and we are elated to know that there are still great people in the world! Thank you again Adam! ????????
GOLD AND DIAMOND WEDDING RING FOUND AND RETURNED TO OWNER.. JACKSONVILLE BEACH, FL.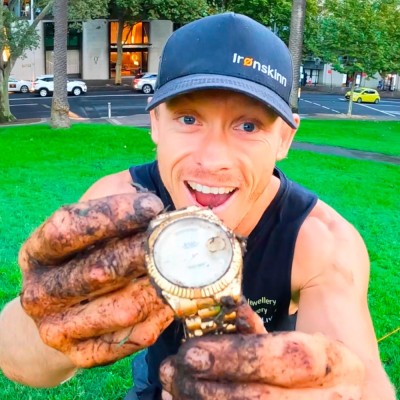 THANK YOU Michael, I can't express just how much my ring means to me and what it means to have it back. You were very understanding and patient with me and my friends kept telling me you'll find it, your like a machine so full of energy and positive the way you performed your search other people were telling me don't worry he'll find it. The life guards also speak highly of you your doing great things for people and I will let everyone I know about your service Thank you Lena
Lena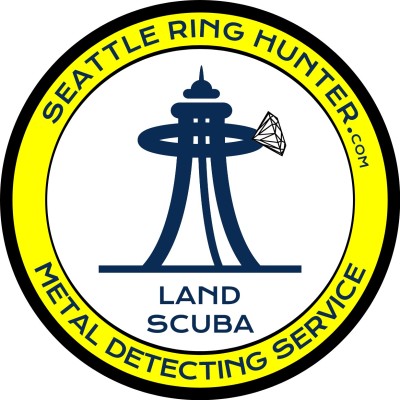 Chris Straube here, I'm Patricia and Barry's son. Just wanted to thank you for finding Mom's wedding ring...I can't believe you found it on such a busy stretch such as Alki! It truly blows the mind. Keep up the good work, and thanks again. -Chris Straube Seattle, WA
I can't believe you found it...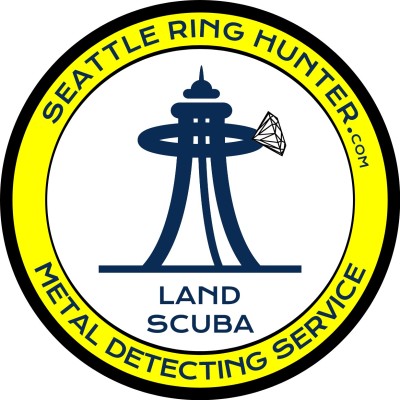 Working with Jeff was a pleasure. He's easy to be around, genuinely interested in helping people, and a master of his craft. His process started with a series of questions about how/where it was lost - assumptions were challenged, and facts were identified. He then developed a plan for the search and clearly communicated this with me. When he showed up I already knew what he was going to do, the gear he was going to use, and the reasoning behind it all. Using a variety of equipment, Jeff methodically searched a 50' radius from the assumed location of the ring in 36' of water, with a bottom time of over 3.5 hours, and only stopping when all three of his air tanks were empty. While we didn't find the ring, knowing we did everything we could to recover it was of huge value to me. I'd highly recommend Jeff to anyone looking to find a ring in the future. Tom Grapeview, WA
I'd highly recommend Jeff...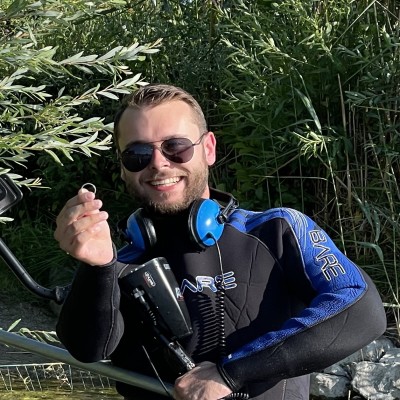 Vielen Dank für die sehr spontane und sehr schnelle Hilfe ! Ring war 1Woche im Neckar und konnte zügig gefunden werden. Sehr professionelle Geräte und viel Erfahrung machten dies möglich.
Philip Christner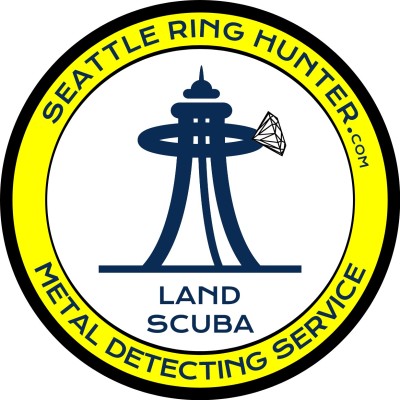 If you lose your ring I would highly recommend you call Jeff Morgan with https://theringfinders.com/Jeff.Morgan/ He rushed out to my house just hours before the big snow and found my ring that I thought was gone for good. He's a super friendly funny guy and is really good at what he does. Dominic Legg - Woodinville, WA
If you lose your ring I would highly recommend you call Jeff Morgan...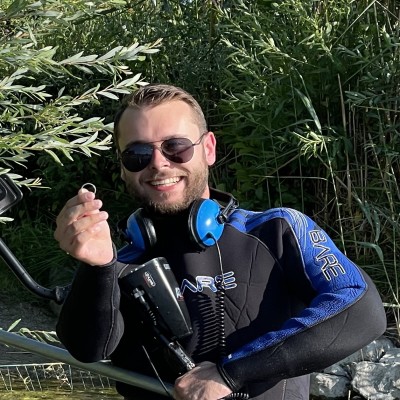 Ringfinder.eu, allen voran Yannik und Pascal, vielen Dank für das Wiederfinden meines Eherings im Bodensee. Kann euch nur loben. Alles sehr einfach und fair mit euch zu "arbeiten". Unglaublich wie schnell das gehen kann von Kontaktaufnahme bis zum wiederfinden des Ringes. Hat echt Spass gemacht und war verdammt interessant euch beim suchen zu beobachten. Normal würde jetzt folgen: "immer wieder gerne" aber seid mir nicht böse wenn ich trotzdem zukünftig mehr acht auf meinen Ring gebe will . Ebenso ein fettes Lob an Erik von auftragssuche.ch der uns ebenfalls unterstützt hat.
Sebastian Sickler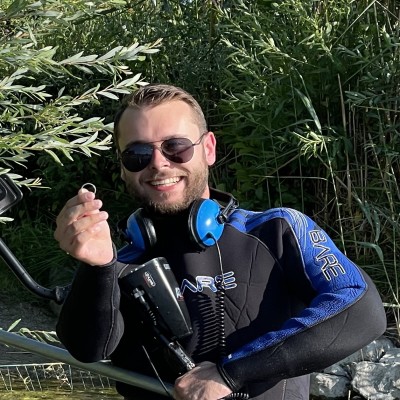 Super schnelle Hilfe ! Danke Janik!
Stephanie Hofmann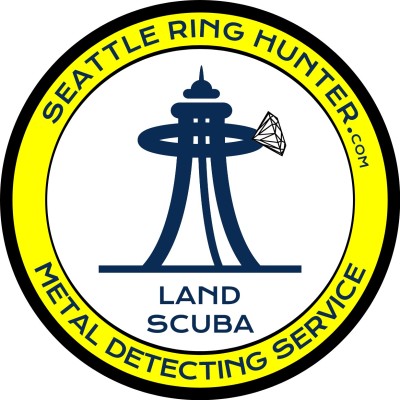 My friend and I went for a walk one evening and she felt her ring fall off her finger. We knew it was nearby but couldn't find it. I found Jeff on: https://theringfinders.com/Jeff.Morgan/ He was very reassuring over the phone during the stressful situation. He was willing to come all the way to north Seattle to help that evening. Over the phone he offered advice for our search and we found it before his long drive. I give credit to Jeff for the ring being found! We need more caring people like him. Thanks again! Claire Tadych Seattle, WA
I give credit to Jeff for the ring being found! We need more caring people like him.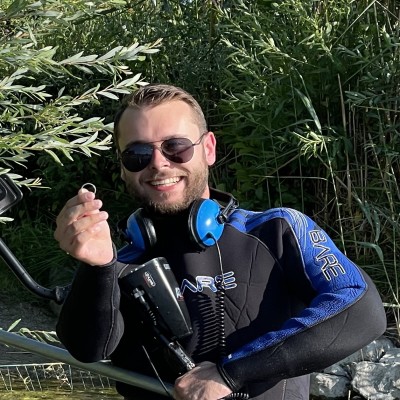 Janik hat meinen Mann seinen Ehering sehr schnell in einem See wieder gefunden. Wir hatten nicht mehr dran geglaubt ihn wieder zu bekommen, jedoch machte er uns Hoffnung und hat ihn tatsächlich wieder gefunden. Wir waren super glücklich darüber! Wir können Janik an jedem weiter empfehlen, super nett und versucht einem so schnell wie möglich bei der Suche zu helfen. Vielen lieben Dank dir nochmal! Viele liebe Grüße von Andrej und Lena
Lena Jungkunz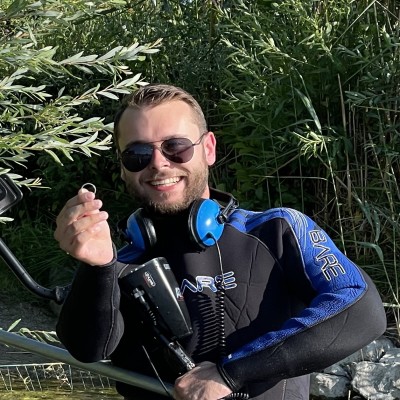 Ringfinder Jens aus Dortmund würde ich auch gerne mehr als 5 Sterne geben! Ich hatte den Anhänger einer Halskette im Sand eines Reitplatzes verloren. Nach dem Telefonat kam Jens noch am selben Abend und fand den Anhänger am nächsten Morgen! Vielen lieben Dank für die schnelle, freundliche und sehr kompetente Hilfe.
Michaela Lange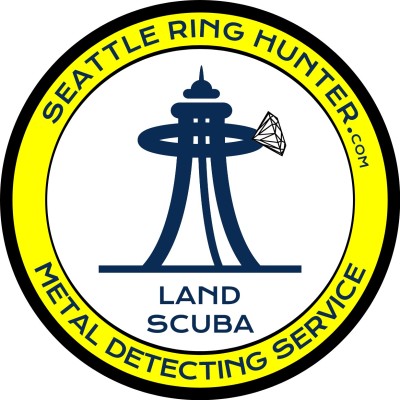 Jeff was quick to respond to my message about my lost wedding ring on a 25 acre ranch. He believed I had a good chance of recovery because of the details I had given him. He provided me with so much information about how he works to find things that it gave the hope back that I had lost after not finding my ring for 2 months. Jeff was very thorough and efficient. He was out in the rain for hours, making sure no piece of land was left un-searched. After 4 long hours of metal detecting, he found my ring in a completely different spot than I had told him I thought it was! He was amazing! Chelsea Johnson Olympia, WA
Jeff was very thorough and efficient...
I lost my Ring at the new Fishers Beach/Park and one of the lifeguards told me about Tony. He showed up and found it within 15 minutes. I'm so thankful . Thanks again Tony
Chelle
Reached out to a young man who posted on an online "lost and found" forum and offered to do a search of the beach for his wedding band. Received a really good description of where they had travelled and was able to reunite him with his ring. "Update: ring has been found thanks to Terry Smith's his incredible metal detecting skills!!"
Lost Wedding Band recovered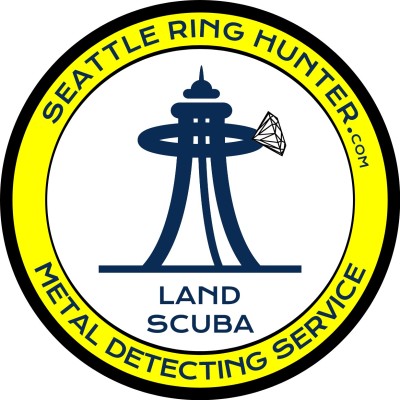 I hope and pray anyone who goes through this calls you! I truly believe your conversation with Callan helped his memory and without that conversation we would have definitely lost the rings to the county dump. Thanks again! Sylvia Tacoma, WA
I hope and pray anyone who goes through this calls you!